Tantalizing Tantalus Trail Half Marathon (TTH) Wrap Up Report
Aloha TT Trail Half Marathon Runners,
On behalf of HURT, Inc., we commend each of you for your fine performance on 7/22/23 at the TTH. The TTH was the 7th race in the HURT Trail Series of 10 events. Once again, the race sold out early. We continue to work diligently with the State of Hawaii DLNR and support their efforts to continue to provide free access to all other trail users on race day. We commend you for sharing the trail with others, knowing we are special guests.
Of the 114 starters, 113 finished the event. TTH was a very challenging course given the overnight rain, the sunny humid morning, not to mention the distance. It was HOT, it was MUDDY, and it was HUMID! It was all HURT – "We wouldn't want it to be easy", all bundled up. Yet, you all persevered! Wear your finish with pride.
Congratulations to the following overall winners:
Women Top 3:
Marissa Kunsch
Teresa Allman (also 2021 2nd place)
Shawna Kollai
Men Top 3:
Alex Gauthier
Sergio Florian (also 2022 2nd place)
Michael Chin
HURT Rucker Awards: (35 lb. Rucksack) (Course Record / Ending in tie @ 5:17:11)
Jordan Portell
Blake Heady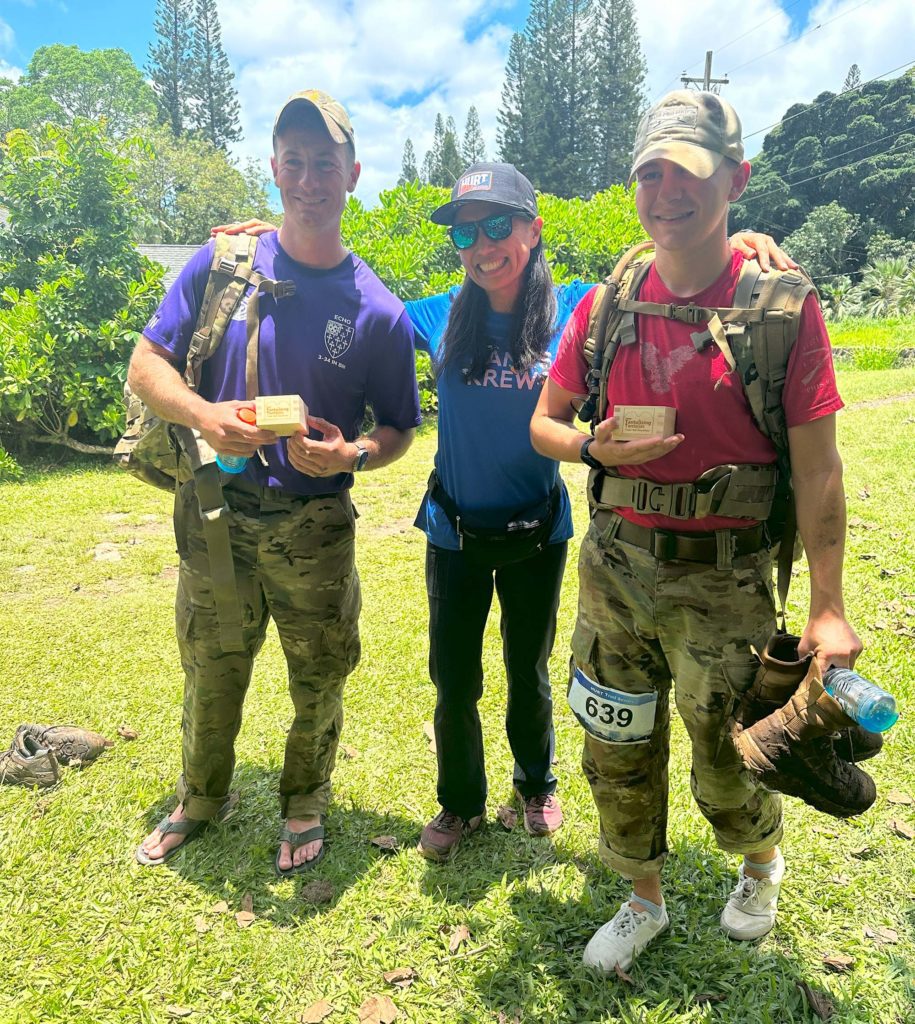 While we had not anticipated such entrant(s), the two "Ruckers" had approached race management with their ideas to "Ruck the Event". Wording was lost in translation / and or spell check. We thought they were saying "Rock" the event. After many emails, race management came to understand the word "Ruck" and the two were registered for the event. We would like to give a huge shout out to two of our finest from the US military, working daily to keep us all safe. And to think they did it all on their off time, while paying for the pain they endured. We are thankful they are on our team. For this event we now have a shared record finish for our "Ruckers". The finishers listed above were awarded a Japanese Masu cup engraved by Brent Wong. Mahalo to Brent for the fine craftsmanship.
HURT Trailblazers – Congratulations!
To be a HURT Trailblazer, a runner needs to complete 5 HURT Trail events. Through 6 events we have recognized 27 Trailblazers. After TTH (7th event) we have added the following 9 Trailblazers:
Kevin Murphy, Joshua Furlough, Anthony Silva, Sven Vahsen, Ryan Cristiano, Robert Medina, Amanda Plummer, Pedro Jimenez, and Christopher Rapos. We now have 36 HURT Trail Series Trailblazers. Congratulations on the achievement. Click the button below for the full Trailblazer Standings.
Mahalos:
TTH would like to thank the following for their efforts in making TTH such a success:
HURT has always operated under the premise of "No profits". To help maintain low entry fees we often enlist the support of partners to provide race supplies and amenities. This year Smartwool Whistler generously donated hundreds of Hydrapak reusable cups to Trail Series runners, to help in our mission to deliver cupless events. A big mahalo to Smartwool Whistler! 
Volunteers:
Course Marking: Kalani P., Matt G.
Parking: Mike H.
Start Finish: Amanda and Artis A., Augusto D., Frank M., Freddy H., Jacki D., Jacque T., Keith C., Leea A., Sandi K., Sara S., Sue L.
Course marshals / Sweepers: Freddy H., Glen O., Jeff F., Judy C., Matt G., Mike H., Sue L., Takeshi Y.
Nu'uanu Aid Station: Derrick S., Hiromi Y., Johnny L., Kelley H., Les O., Marian Y., Neal Y., Takeshi Y.
Photographers: Augusto D., Brent W., Kalani P., Sandi K.
Permitting: Marian Y.
Trail work: Freddy H., Jeff F., Kalani P., Matt G.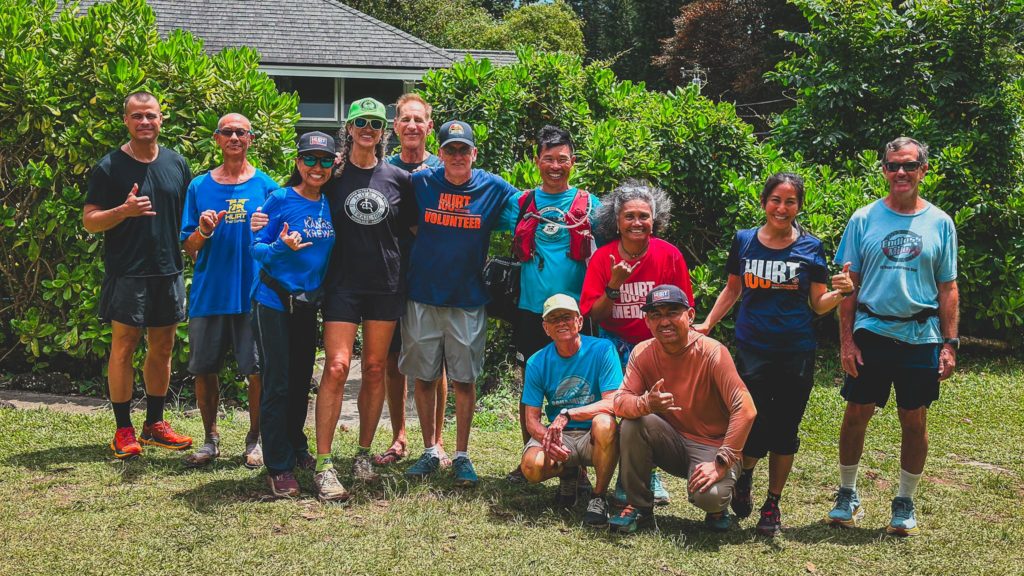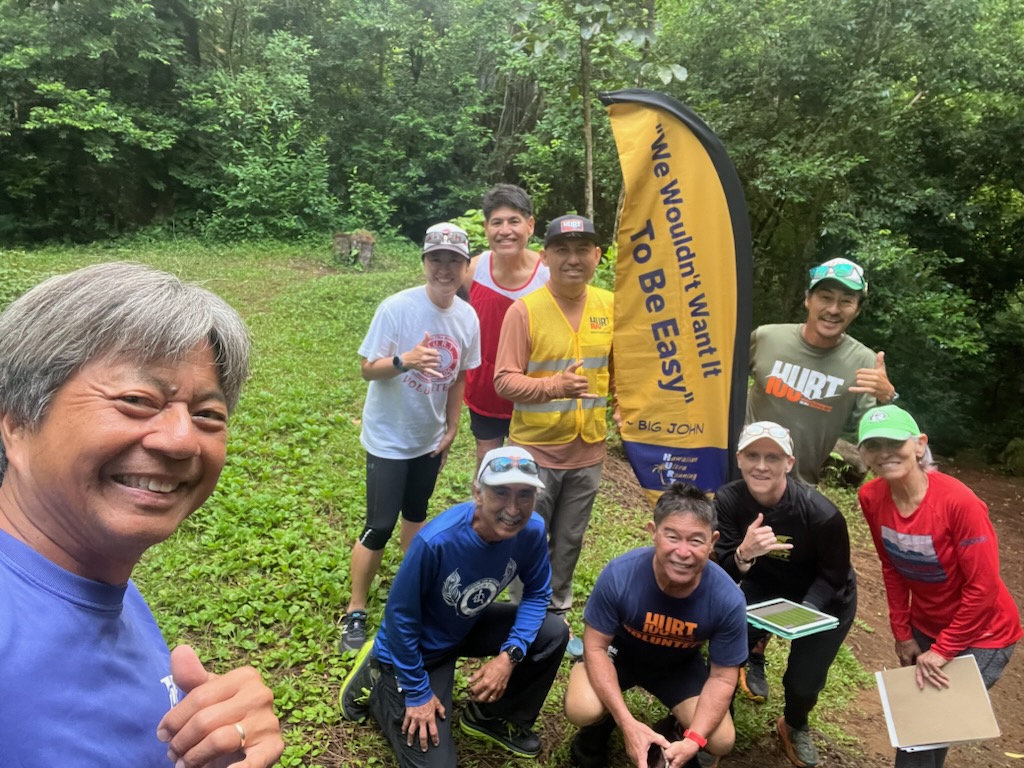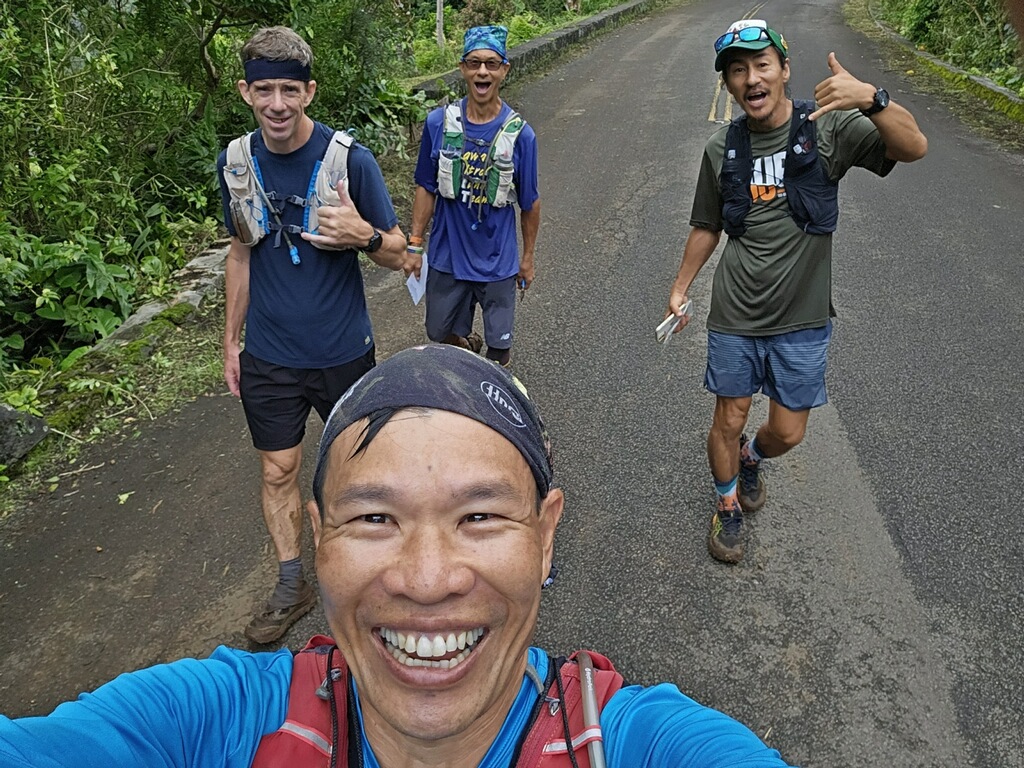 Results, Photos, and Trailblazer Standings
We look forward to seeing you all at Maunawili Out & Back on 12 August. Register soon as tickets are selling fast.
Aloha,
Jeff H. & Kana Y.