Aiea Loop Express Mahalos
Thank you to all participants for making the Aiea Loop Express 6.5+ miler a great success! It was a beautiful day, the trail was pristine, 103 enthusiastic runners gave it their all, and 23+ fantastic volunteers made it all work. Everyone out there was a winner, taking away with them pride of achievement, new trail buddies, laughs, tall stories, and a goody bag with treats and coupon from Uloha Outdoor Store. Six lucky finishers also received a $25 Uloha gift card from HURT Inc.
Congratulations to our podium finishers, who received a beautifully engraved wooden plaque: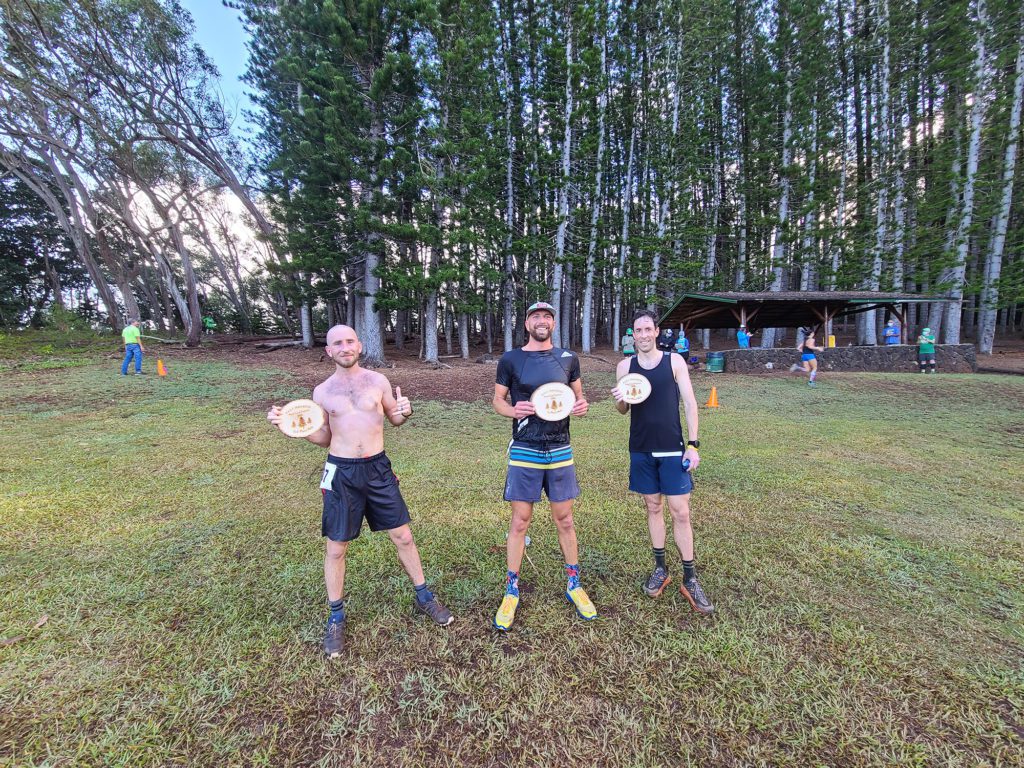 Guys:
1 Jeff
2 Everett
3 Tim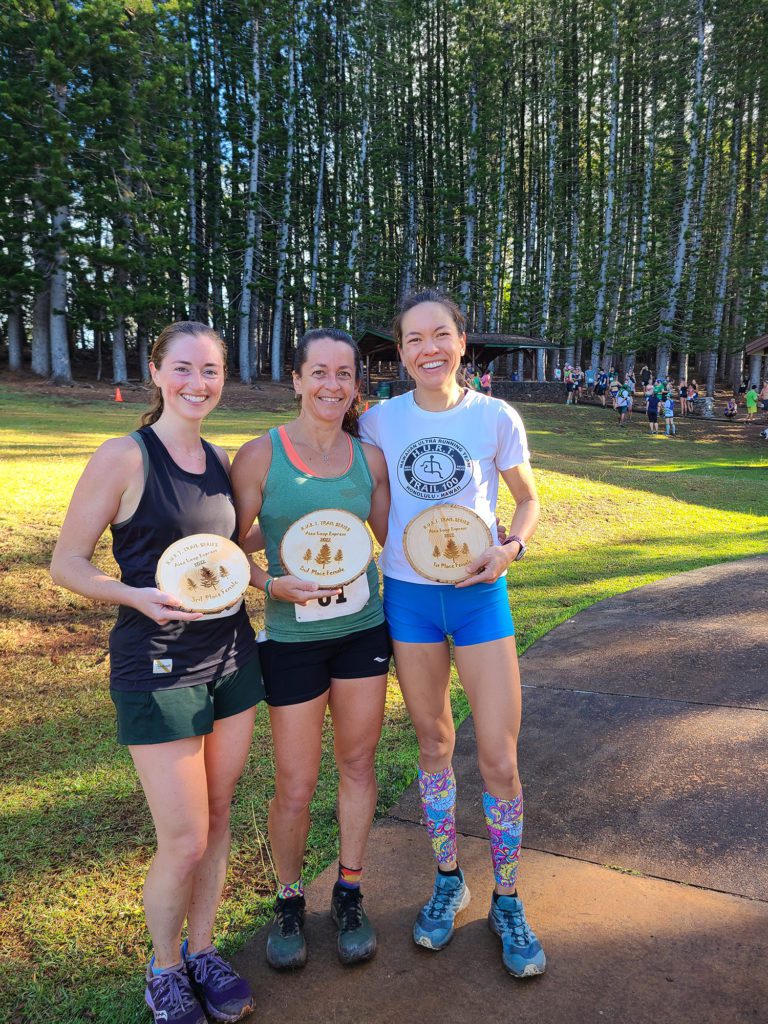 Gals:
1 Christal
2 Teresa
3 Alyssa
Special thanks to our fantastic volunteers:
Trail marking – Freddy & Dana
Parking Czars: Les & Derrick
On the bagpipes – Andy G (not to be confused with Kenny G…)
Course marshals – Matt, Myra, Sandi & Jeff F + Snow & boss Marshmallow 
Photographers – Les, Derrick & Heather
Timers – Heather, Sara & Jeff H
Tutu-bedecked Sweepers – Deanna & Benito + Remy (who refused to wear a tutu. Just not his style.)
Start / Finish crew – Kelley, Mike, Jacque, Glen, Johnny, Andy H & Melissa
Awards coordination – PJ Salmonson (thank you PJ!) 
* Photos will be up in a few days.
Thanks again everyone, and see you soon!
– Sue and Jacki
Full race results: https://hurthawaii.com/trail-race/aiea-loop-express-2022/#results
Up Next…
Next on the lineup is Vi's Top of Tantalus on April 2! Deadline to register is on Wednesday, March 30. Secure your spot now!