2012 Run With A View HURT Trail Series Race: Saturday 5-5-12: 7:00 a.m.
Aloha Athletes: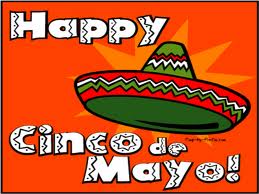 Start your Cinco de Mayo day off right with a trail run! The HURT Trail Series race will get your heart pounding with a nice climb up the road before continuing the climb up the trail. Hey, we wouldn't want it to be easy right?
Race Start is 7:00 a.m. Distance: 8 miles
Entry is just $10 and there is no pre-race registration.
Please show up at least 30 minutes before race start and remember we are in a neighborhood and it is an early Saturday morning so, please keep quiet so we don't disturb the local residents. 
The Run with a View starts in a park at the corner of Kaahele Street and Naalii Street in Aiea. 
There will be some more climbing and descending but once you finish, relax and enjoy the mucho post race comida buena (good food) and drink. RD's Cheryl and Don have promised some excellent Cinco de Mayo treats! Feel free to contribute your own specialty if you like. 
No promises but from what I hear, the Mariachi band will be making an appearance and there might even be some cold Mexican drinks (in a red solo cup of course) to coordinate with the festivities.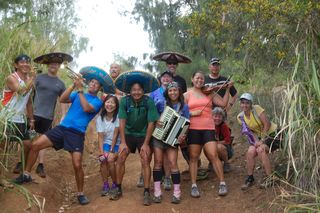 If you have questions or need more info, respond in the Comments below and the RD will get back to you.
Aloha, Bob