2010 Plain 100 DNF Report by Rob Lahoe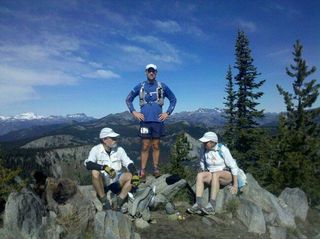 Rob Lahoe returned from his trip to Washington and submitted a great run report on his attempt at the Plain 100. His photo at left is a site I never saw the year I attempted Plain. When we were on this same peak, we were in almost white-out conditions. It just looks like a nice summer day by this photo. 
I must also take this time to defend my position where Rob says I lied about a particular climb. I stand by what I originally said. 
Otherwise it is a great report and even though I can feel Rob's disappointment, as in all 100 mile runs, the personal learning and growth makes it all worthwhile. Great job Rob! Click here to read Rob's report. 
Get out there and run!
Aloha, Bob