Maunawili Out and Back 2023 Congratulations and Mahalos
Thank you to everyone that participated in the Maunawili Out and Back "Run with the Pigs"! It was a spectacular day, with great weather, and very strong competitors completing the course.
Thanks to the 420+ people hours of trail clearing, everyone was able to run this beautiful trail with minimal hazards or impediments. If you previously tried to get from one end of the trail to the other, you understand the extent of the work accomplished and should realize the need for each of us to give back to the community and the trails upon which we recreate. Our heartfelt thanks goes to the volunteers who gave their time and sweat over three weeks to get this trail into a safe and runnable condition. Please show these folks some love!
Congratulations to the top three men:
Brian Wyland
Trevor Johannsen
Cole Raven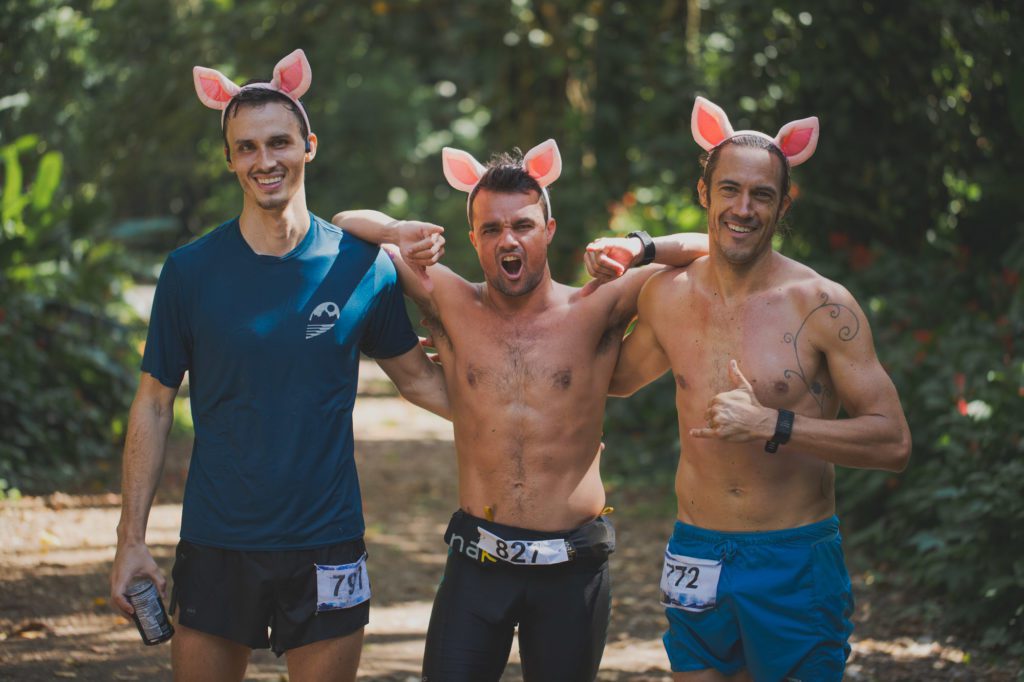 Congratulations to the top three women:
Annie Pentaleri
Andrea Smith
Jane Johannsen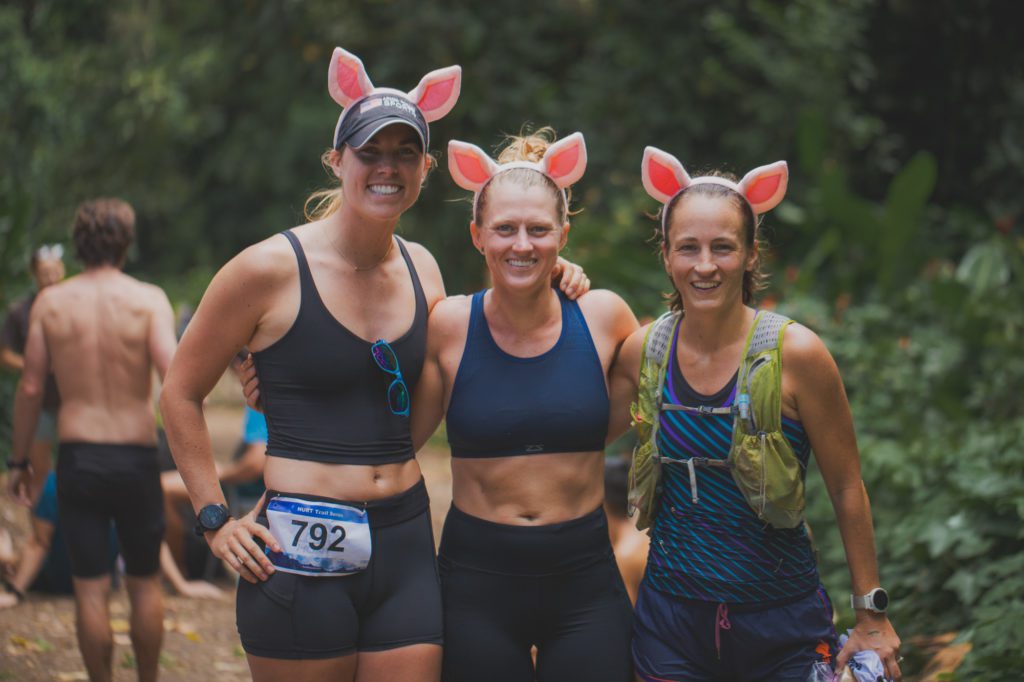 Congratulations to the top two Relay Teams:
1st Place
Dad Bods
Mike Flartey (not pictured) and Eric Kollai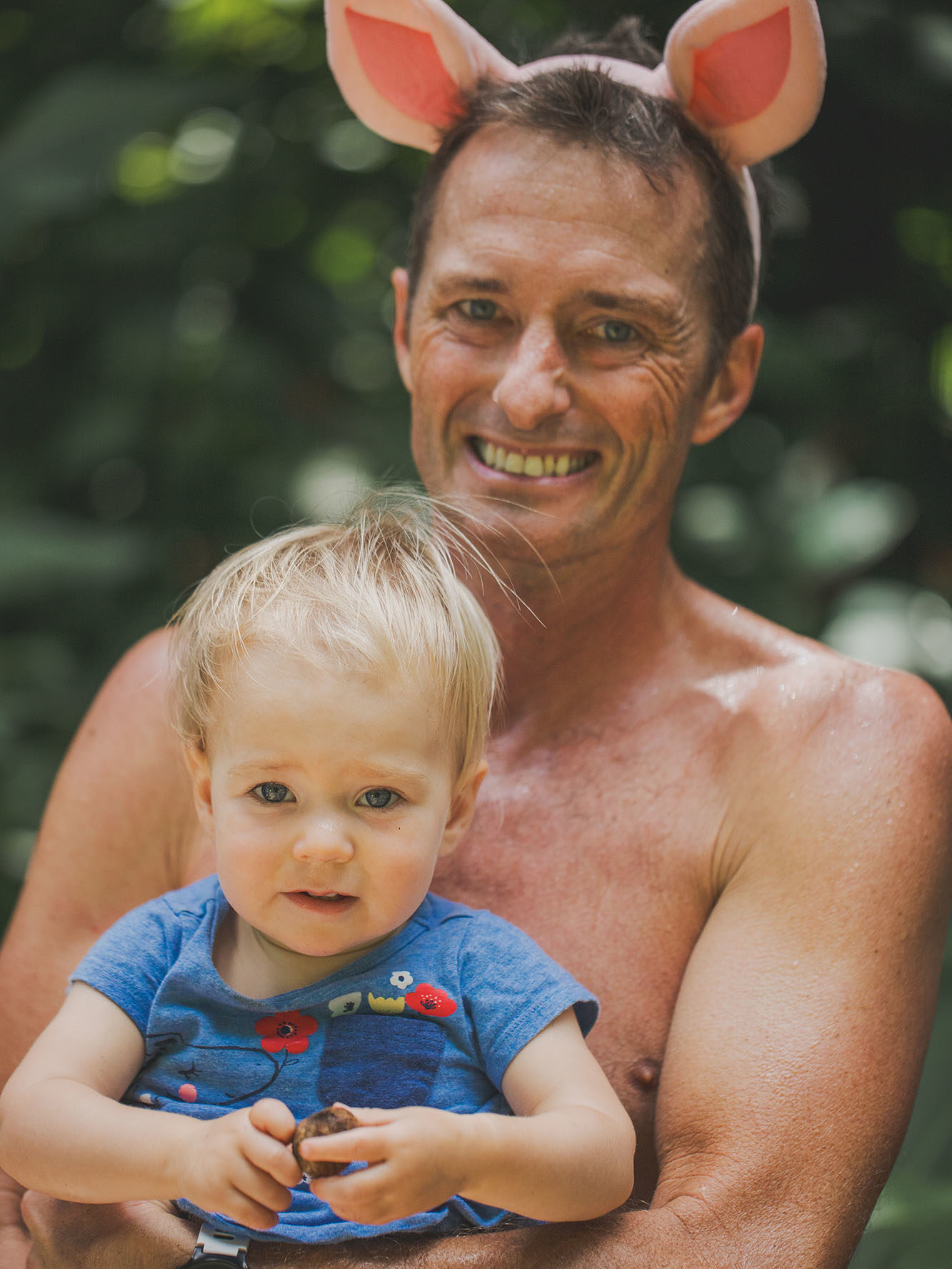 2nd Place
Driving Miss Davis
Pete Boksanski and Rod Huddleston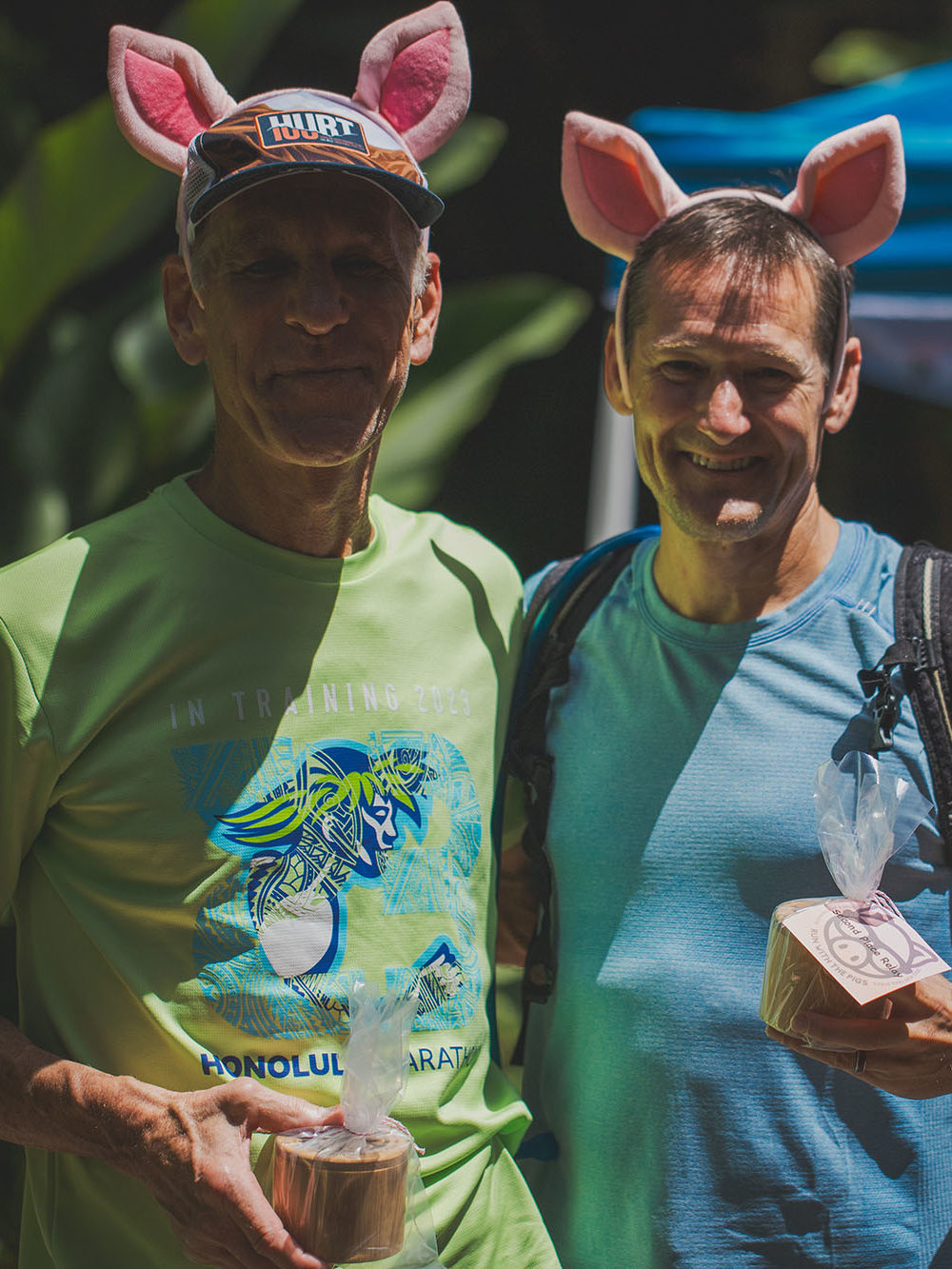 HURT Trailblazers – Congratulations!
To be a HURT Trailblazer, a runner needs to complete 5 HURT Trail events. Through 7 events we have recognized 36 Trailblazers. After Maunawili (8th event) we have added the following 14 Trailblazers:
Dennis Fitzgerald
Victor Garcia
Patrick Kelly
Wallace Mayer
Takashi Okada
Gabriel Ortizgarcia
Christopher Rapos,
Leah Stickels
Al Tod
Ronnie Vesperas
Jordan Watson,
Alexander Wetterhahn
Brian Wyland
Joshua Yeager
We now have 50 HURT Trail Series Trailblazers. Congratulations on the achievement. The full Trailblazer Standings can be found at HURT Trailblazers.
Volunteer Mahalos:
Runner's HI has always generously supported HURT in so many ways, as well as supporting all runners on Oahu with providing quality products, great service, and generous donations. Our random prizes that were handed to some very lucky participants were generously underwritten by HURT and Runners Hi. Please go to either their Aiea location or their Waipio location for all of your running gear and supplies. https://www.runnershi.net
These are our wonderful volunteers who make the magic happen:
Course Marking: Mike H, Kana Y, Keith C, Benito Q
Start Finish: PJ S, Jeff H, Kana Y, Angela B, Pete B, Sara S, Jeff C, Kelley H,
Course marshals / Sweepers: Jeff F, Mike H, Kana Y
Waimanalo Aid Station: Keith C, Benito Q, Micah A, Noah R, Jacque T, Mark W, Ben C, Freddy H, Hiromi Y, and a special appearance by Michael C!
Photographers: Augusto D, Brent W, Kalani P
Timing: Jeff H, Sara S,
Trail work: Many awesome peeps!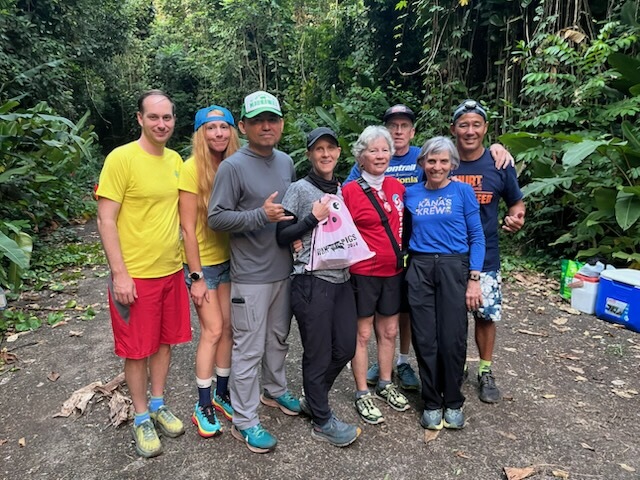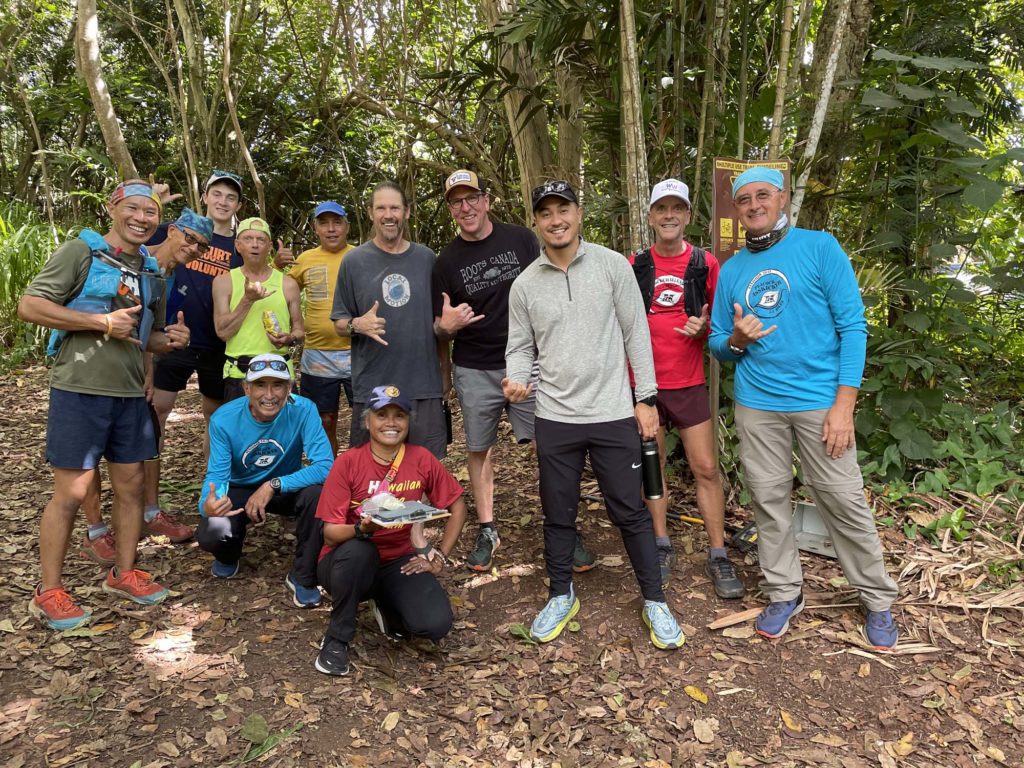 Race Photos
Up Next
There are two races remaining in the 2023 Trail Series and tickets are going fast:
We look forward to seeing you at the next race!
Much Aloha,
Marian and Neal Yasuda