Triple Trek Course Preview/Training, 8/26
Aloha Everyone,
Only one last weekend on the trail to get a final loop (or two) in!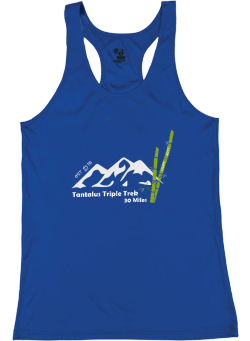 But before we get to the training details, the 3T Store has been re-opened due to popular demand! You can even personalize your shirt sleeve with your name! 
The store will close this week 

Wednesday, August 23

.
 Orders expected to ship by 
September 12
 (or hopefully earlier) and shipping can take up to another 3 weeks.
Click the link below to order:
Training Info
This Saturday, August 26, we will do one full loop of the course.
Meet at the picnic and restroom area at the Maunalaha-Kanealoloe trail head (by the Hawaii Nature Center) at 6am.
Bring an adequate amount of water as well as any nutrition they may require. Depending on the time of sunrise, a small (handheld) flashlight or headlamp may be needed.  
If you have not yet been on the race course, make it a point to join us or have someone who does know it to take you on it very soon!! If you will be joining us and haven't been on the Tantalus trails, please make it a point to remain with the group or be with someone who knows the course. As no pacers will be allowed for the race, it is highly recommended for those not familiar with the course to participate in this final session.
Here is a map of the course. For those unfamiliar with the trails, feel free to print a copy for reference along the training run.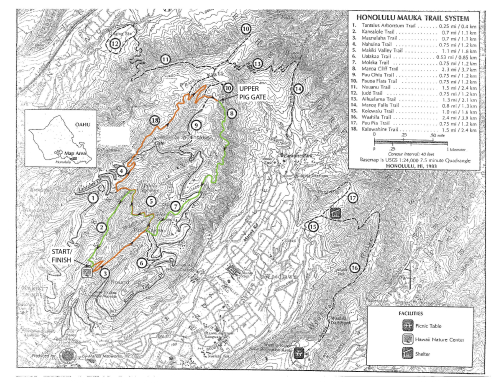 If you choose to do additional mileage or be on your own, be sure to have adequate water and nutrition as well as know the route (as well as your limits).
Please feel free to contact us via email at hurt3trek[at]gmail.com.
Have a great remainder of the week and hope to see you on the trails!
Mahalo,
Sandi and Jeff (da 3T RDs)