Registration Deadline for Peacock Challenge 55
Aloha Athletes,
The deadline to register for Peacock Challenge 55 is next Saturday, October 1, at 11:59pm. So if you are on the fence, you know what to do. Register!
If you have not read the Peacock Challenge 55 (PC 55) Mile Run Information, please do so.
We also wanted to remind you that parking will be in the field adjacent to the Start marked as red in the map below. A marshal will be there to direct parking. Do NOT park anywhere else. Carpooling is highly recommended.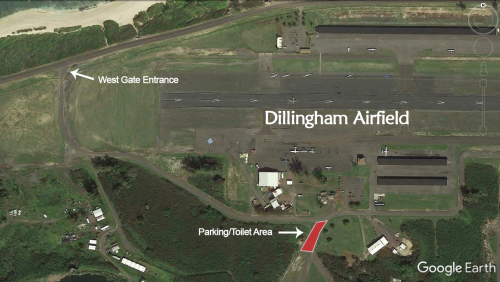 Mahalo,
Freddy