The HURT 100 is now a Western States Qualifier!!!
Aloha Athletes,
We received this exciting news! I bet this makes some of you train a bit harder for January!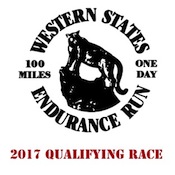 I'm writing to let you know that we have selected the 2016 HURT 100 as a qualifying race for the 2017 Western States 100. Any runner who completes the race within 36 hours will be qualified to apply for the lottery, which will be held in December 2016.
As race organizer, you don't need to do anything other than make sure that race results are posted on your website. We'll take it from there.
I have attached a pdf and jpg of a visual notice that you can post on your website. 
Congratulations on your qualifying status and, from the Western States family, sincere thanks for all the great work you do in organizing the race.
for the Western States 100 Board of Trustees"
Aloha, John & PJ