Corrected Race Results – Tantalus Triple Trek
Aloha Athletes,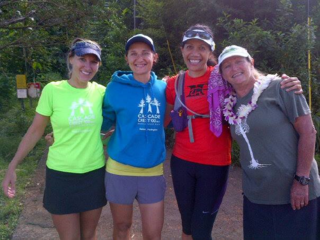 Just wanted to post a quick correction to the results from yesterday, they can be seen here. There was a minor mixup in the top 3 male finishers. Congrats to all of the top finishers on their victories and a special congrats to all the ladies who dominated this race. Way to go ladies!
Most importantly, a very heartfelt thank you to the most hardworking lady around, Cheryl Loomis. This was her final race with us as leader of the trail series (and pretty much everything else H.U.R.T. related) before she is off to new adventures in Oregon. Sniff sniff, words can't express enough appreciation for everything you do Cheryl! We love you!!
Rosie