Saturday September 21st: Peacock (with special guests)
Aloha Athletes,
We are headed back to the North Shore this weekend. Be ready to go for a 6:00 a.m. start from the parking area behind the Control Tower at Dillingham Airfield. It's looking like we'll do between 12-15 miles. If anyone wants to run longer or is looking for company please post here. We're only one month out from Peacock so now is primo time to get your high mileage runs in.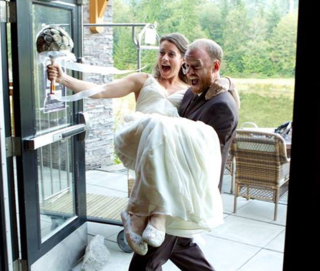 Most importantly, we are in for a special treat this weekend as two very special members of the H.U.R.T. ohana will be joining us for our training run. A hint…they were recently married in Canada, are supremely stellar athletes and two of the nicest people you will ever meet. Oh yeah, one of them holds the course record for H.U.R.T. 100 with a time of 19:35. Give up? It's Gary and Linda Robbins née Barton! Come on out and say hello during their special week in Hawaii.
Last week the temps were blazing hot, so as usual please make sure to bring plenty of water (60+oz) and electrolytes. See you then!
Rosie