Saturday August 10th: Peacock
Aloha Athletes: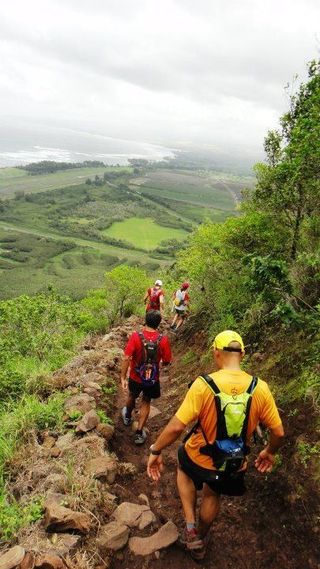 On the agenda for this Saturday:  Peacock
We'll be meeting at Dillingham airfield by 5:45 am for a 6am start.
One group is doing a roughly 15 mile run and another may do an alternate route that includes Long Road. If you've signed up for Peacock in October, it's never too early to start coming out and learning the course. If you haven't signed up, there's still 11 spots left in the 100k so go sign up now! It's shaping up to be a very exciting race…now including a very famous Canadian who promises to make the race extra challenging for the ladies!
As always, if you are new to the course it's important to a) stay with a buddy or b) bring a map and C) bring a minimum of 60 ounces of fluids, snacks, and sunscreen.
See you all Saturday!
Rosie