Saturday, August 3: Run With the Pigs
Maunawili Out-n-Back 22-mile and
Relay – some last minute details:


Design by Melanie Decker Koehl
When: Saturday, August 3, 2013 at
7:00 a.m.
Where: Nuuanu-Pali Lookout (map)
Here is a google map of the route in one direction.
All registered runners need to be at the
Nuuanu-Pali Lookout by 6:30 to get marked with your number – this includes both
members of a relay team. The start will be staggered, based on age and gender
handicaps.
All runners must carry at
least 40 ounces of water as well as some source of calories (gels, bars, sandwiches, whatever).  There is no aid in between the start and the
turn-around point.
The Start/Finish:
Parking at the Nuuanu-Pali
lookout is very limited; carpooling
is HIGHLY recommended.  You must park
off-site – along the roadway leading to the lookout parking lot.  You will not be able to park in the parking
lot at the top – please abide by the Parking Czars' instructions. DO NOT occupy
a parking stall.  There are no restrooms at the start/finish. 
EARLY START OPTION – 6:00 a.m. for those who do not wish to
compete for a prize:
You must
notify Marian in advance (221-5171)
You must be
at the lookout prior to the 6:00 am start to be body marked
You must be
ready-to-go at 6:00 a.m. (there will be only one early start time)
You will not
be eligible for any award
The COURSE:
The race is an out-and-back on a mostly
single-track trail from the Pali lookout to Waimanalo (11 miles each way). The
handoff point for relay teams is at the Waimanalo trailhead on Waikupanaha
Street.  Relay teams may hand off car
keys at the turn-around aid station. No times will be posted – the finishing
order serves as race results.
The RULES:
As with all of the H.U.R.T. runs,
this event is all about fun. However, fun does not preclude safety and
etiquette. As always, be careful and smart out there. Follow these simple rules
and fun is virtually guaranteed:
The trail
will be host to a large number of people on Saturday.  Please be patient, courteous, and safe out
there.  Any aggressive or dangerous behavior
will not be tolerated.
The route
will be marked with ORANGE
ribbon about one mile in on both ends of the course.  Do not follow BLUE
ribbons – they indicate the WRONG way. 
BLUE
= BAD.
Everyone
must carry fluids (40 ounces minimum). 
You will NOT be allowed to
start without bottles and/or a hydration pack! 
Be prepared for hot, humid conditions.
Stay on the
trail and do not short-cut.
Whenever you
stop for a view, to rest, or to yield, move off the trail so others can pass.
Yield to horses, mountain-bikers, and take care when passing hikers. When
overtaking someone, let them know you are approaching and will be passing on
their left only when it is safe.
Pack It In –
Pack It Out. Absolutely no littering.

Very Important!

– If you need to drop out or leave the
course, be sure to notify Marian (at the lookout) or Neal (at the turn-around).


Do not leave

without notifying someone in charge – we need to account
for everyone who starts on the trail in the morning.
Be courteous
and take care of each other.  HAVE FUN!
PAU HANA:
There will be plenty of food and
drink at the finish.  Please plan to stay
around to enjoy and swap stories.  Bring
warm clothing and a chair. 
Questions? Call Marian (808) 221-5171 or email
mnyasuda@hawaiiDOTrrDOTcom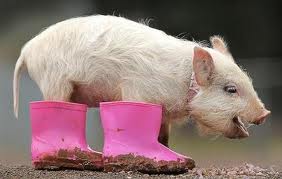 Now get out there and get muddy!