Congratulations to Two Special Runners at Two Very Different Runs!!
Aloha Athletes,
Over the last few days a couple of the HURT family of runners have had some incredible results and success at two of the toughest ultra races on earth.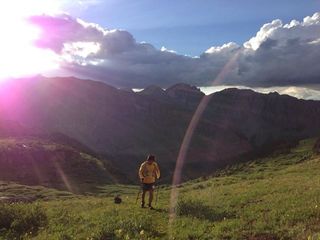 First, Larry Inouye started the Hardrock 100 this past Friday morning. If you don't know anything about Hardrock, know that it has 67,984 feet of total elevation change (The HURT 100 has approximately 25,000) and a 48 hour cutoff. Much of the race is above 10,000 feet in elevation with the average of 11,186. Runners cross 13 passes between 12,000 and 13,000 feet. Let's just say it is tough, especially for those of us that live at sea level. Photo courtesy of Cheryl Ridlon. Larry has to be one of the toughest runners I know often logging miles and miles on the trails. As anyone who has ever done one of these races knows, having a great support crew is very important. Here's another photo of Larry and his crew at the finish. Larry is definately Hard Rock tough!!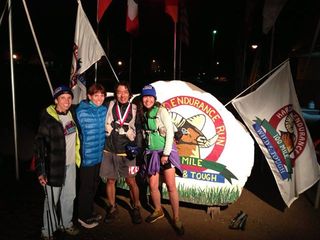 I hope Larry will write up a race report and we get to see some more photos.
The next runner, Doug Long, ran an equally challenging and extremely difficult ultra in the Badwater 135. Many people may think running on the road has got to be easy compared to a tough mountain run. The image below is the course profile. Badwater is far from a flat run in the desert. Oh, and did I mention heat? Yea, it gets a little hot in the desert, like 93 degrees at 6:00 a.m. up to 118-degrees around 3:00 p.m. Doug got a taste of Badwater last year when he paced and crewed for Hannah Roberts. She returned the favor this year. Based on Doug's results–he crushed it timewise, I think Doug likes the heat!

Again, Congratulations to both runners. We loved following you from afar and look forward to hearing more about both of these great adventures. 
Aloha, Bob