Mango Madness, June 8! Sign-Up Now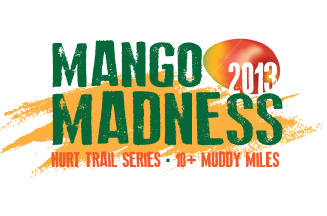 Mango Madness is the next race in the 2013 HURT Trail Run series. It is 10+ miles and travels through the mountains of the Tantalus trail system. The "plus" usually means there's a bit of 'madness' thrown in…a detour, a potato sack race… Be ready for anything. The trail is quite technical with many rocks, roots and muddy sections. $15 gets you a great course, great food and a guaranteed great time. Meet at the triangle park, or pumping station, at the corner of Makiki Street and Makiki Heights Drive for a 7am start time. If you have not yet registered, go to Ultrasignup before midnight on Wednesday, June 5!
Custom designed technical dri-fit tees are an additional $15 and can be preordered by May 22. Simply send an email to Melanie with your shirt size and email address.  You will receive a paypal invoice through which your purchase will be processed.
See you there!
Melanie