Last Minute HURT 100/Trail Running Ideas
Aloha Athletes,
Just wanted to give you a list of items I found doing a search on the web last night. I know it is last minute but…
Hand Crank Flashlight
The perfect gift to keep you awake at night during the HURT 100. When it dies, you will be forced to crank it for more light and that will keep you awake.  Dual Use: Charges your cell phone!
Trademark 72-1222 XT Power Hand Crank Flashlight and Cell Phone Charge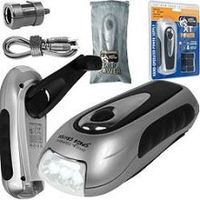 The Hydration Hat
What can I say: Perfect. Keeps your hands free and you don't have all that weight on your shoulders from traditional hydration packs. Multiple colors for the fashion conscious.
CJS Product Review: The Foam Dome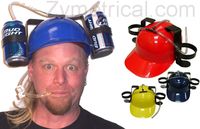 Footwear/Shoes
There is always lots of discussion and debate over shoes. This year, barefoot running has become the "in" thing. We are offering two choices here: traditional and barefoot.
Note the support provided by these!
These could really help propel you to the finish at a long race like the HURT 100. Just think about the possibilities as you bounce your way down into the Paradise aid station. You could bounce right past all the tourists on their way up to Manoa Falls.
Barefoot running has been written and talked about everywhere this year. We've found the ultimate and I know some of you can't wait to get these in your hands and on your feet!
 Nike Footstickers — Makes Vibram Five Fingers look positively clunky
Nike, never one to miss out on an opportunity! Enough said!!!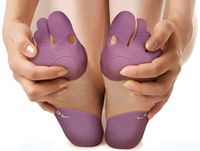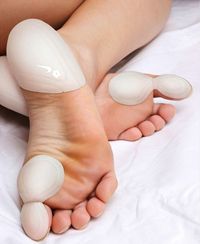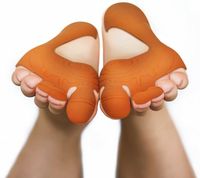 I know tech gadgets are all the rage. GPS, heart rate monitors, iPod's and more. Here is one more device to consider for your running friends. This is really handy for those of you who like to update their Facebook status or Tweet their workout updates. I am not sure this is ready yet.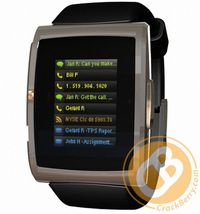 Keeping Cool
Going green and using solar PV will be big in 2011. Just wait! So get ahead of the curve and keep your cool with this solar powered fan and hat combo. It is available from trusted merchant Amazon.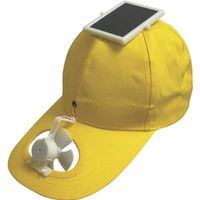 For your friends who like to read about running.
Runner's World Complete Book of Running. The marketing text says it is the Bible of running so it must be the gospel. If that is not enough it claims to be everything you need to run faster, stronger, longer. There are "free" gifts too.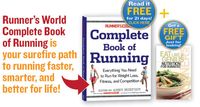 Training with Family
Some might claim that it is tough to fit in training when you have really young kids. This next item is perfect for people like Sibley or Stevens who are always whining about not being able to get out on the trails due to their young kids. Guys: Note the photo is of a woman pulling this uphill and walking the dog!! You'll have to do your own product research on this one. 
Would You Run, Ski and Hike with a Baby on Board?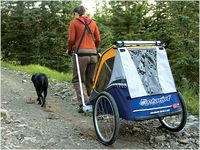 Want Tattoo's like Catra?
Hey, not everyone has %all's to run the distances Catra runs or to get inked like her. Here is a solution, though I am not sure it will get you much street cred!
Seeing that a marathon split PaceTat takes up a guys whole forearm, I am thinking a pace tattoo for a 100 miler could be some serious ink! Maybe both forearms and your legs.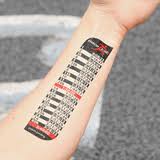 We haven't addressed any nutrition ideas so I want to give you a few ideas.
Energy Drinks
The AMMO Full Force Low Carb Energy Shot
Again, available through Amazon. Combine this with the hand cranked flashlight and you will have no trouble getting through loop 4 at the HURT 100. The product features sound awesome.
Product Features:
Powerful Serious Kick
171mg Of Pure Caffeine
Citrus Low Carb
No Jitters. No Crash. No Kidding.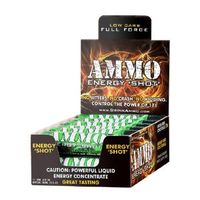 One more drink that at first I was surprised to see associated with running but what do I know, I am slow and according to fast, local runners like Stevens and Iacovelli, I need to pay attention because this spokesperson, (Haile Gebrselassie) knows what he is talking about and is a pretty good runner. I am thinking this is more of a recovery drink myself. Watch all the way to the end to learn about this excellent recovery drink!
Finally, feeling a bit overweight this holiday season? Had a few too many cookies and eggnog? Do what these (heffer's) guys did–no excuses. Get out there and run! Happy Holidays! 
Aloha,
Bob