Maunawili Out-n-Back 22 Miler and Relay
AKA – Run With the Pigs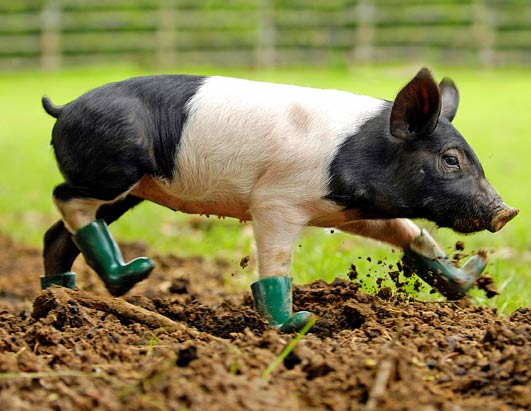 The sixth event of the 2010 H.U.R.T. Trail Series is scheduled for Saturday, August 14 at 7:00 a.m.  In keeping with the H.U.R.T. spirit, this run is all about enjoying the trail and the camaraderie of your fellow runners.

Requirements for entering this event are:
Be ready and willing to have fun,

Show up at the start no later than 6:30 a.m. with $10 in hand,

Carry a minimum of 40 ounces of fluid with you,

Stay after you finish and enjoy good food and friends, and
Details:
Parking at the start/finish (Nuuanu/Pali lookout) is now monitored by parking attendants.  Hawaii I.D. (i.e. – driver's license) is required to waive the $3 parking fee.  All runners will need to park below the marked stalls, lining the roadway leading up to the parking lot.  When you finish running, be prepared to show your proof of residency (driver's license).  Carpooling is highly encouraged.  We do not want to wear out our welcome with the State park system!
The start of the run is staggered, based on age(s) and gender(s), to "handicap" younger and faster runners.  This allows for a closer, condensed finish and gives any runner or team the opportunity to win or place in the run. There are two intersections on the trail, one at each end, that will be marked with pink-colored ribbons.  As always, in H.U.R.T. events, BLUE is BAD. 
The hand-off point for relay teams is at the trailhead in Waimanalo.  Ideally, as the "lead-off" runner starts at the lookout, the "anchor" runner will drive to the trailhead in Waimanalo.  At the Waimanalo trailhead, the runners will exchange car keys as the hand-off.

Don't get left "behind" – add this event to your calendar!  Call or email Marian with any questions – 221-5171 or mnyasuda@hawaii.rr.com