Kealia Quad Crusher Mahalo
Aloha!
We both want to extend a huge Mahalo to all the runners and volunteers that made the day such an amazing success! It was a hot day out there, especially going through the exposed rocky section near the start/finish, but there was shade and an occasional breeze along the upper stretch of Kealia trail to help out.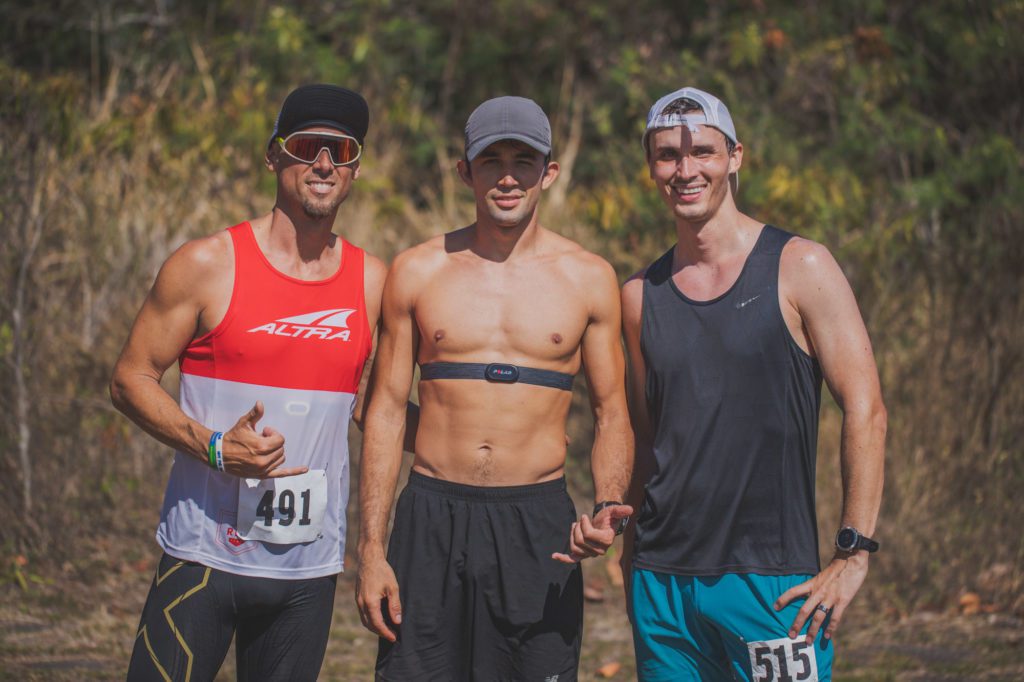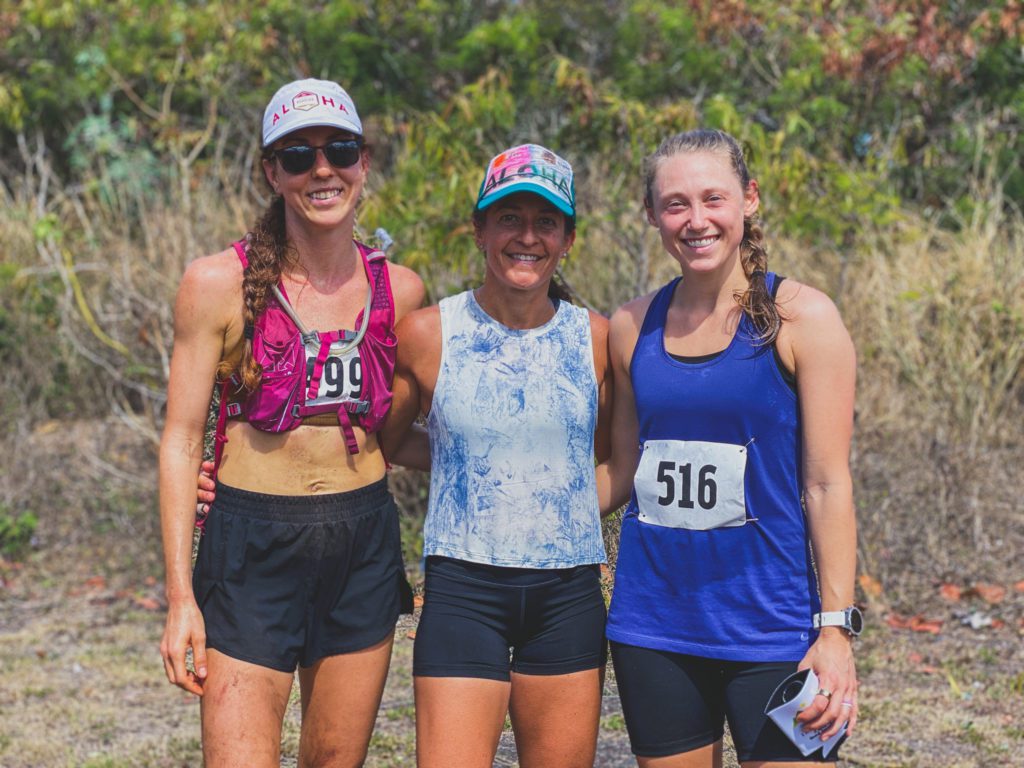 Congratulations to our champions, Nicolas Escobar who finished in 1:46:13 setting a new course record by 8+ minutes(!) and Teresa Allman who came in at 2:23:05. Both of these are amazing results considering the 4,000 feet of climbing and descending over technical terrain! Stephanie Raven and Hannah Hawk completed the top-three female finishers with Sergio Florian and Cole Raven filling in the top-three for the males.
This was our first time as Race Directors, so many of you may not have realized that you were our first test subjects on figuring out how to successfully direct a race. The real reason it turned out so extremely smooth was all the seasoned volunteers we had on the course: Mark, Jeff F, Marian, Jacki, Kelly, Freddy, Sara (& Porter) and Mike H as the sweep … as well as those around the start/finish to keep you all hydrated & fed: Andy, Melissa, Alex, Dayane, Jeff H, Joe, and Jill … and finally Gus and Kalani for the pictures!. Quite the village to make it so smooth!
Many of you were also able to enjoy items from the HURT partners: GU, Hammer Nutrition, Uloha Outdoor Store, Runners HI, and Kokua Suncare.
We hope everyone's quads are recovering and that miles with smiles were spent on the trail with some new friends. Hope to see everyone again next year for one more hill of a great time!
Dana and Matt (RDs)