Tantalus Triple Trek (3T) 2018
Aloha Everyone,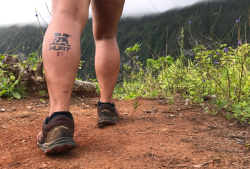 Many congratulations to all that ran this past weekend's Maunawili Out & Back 22-miler/Run with the Pigs. Much mahalo to Marian and Neal Yasuda for putting on another great event that keeps us coming back year after year! We are excited to begin the countdown to the 27th Tantalus Triple Trek (3T)… just over 3 weeks to go!!
This year's race will take place on Saturday, September 1st, with a 5:30am start time from the Hawaii Nature Center. As always the course will consist of three consecutive loops of the course (for a total of 30+ trail miles). This year we will be running the course in its traditional "clockwise" direction. If you do not know the course, please be sure to take part at least one of the two planned training/preview runs. As no pacers will be allowed, it is highly encouraged for those who are not familiar with the course to attend at least one of the sessions. Here is a map of the course: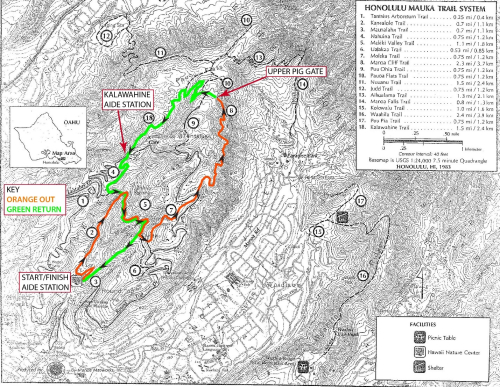 Training/preview runs will take place on Saturday, August 18th, and Saturday, August 25th. Please stay tuned for future posts on time and location to meet.
By popular demand, we will again be offering race swag for purchase online. Here is the link to the Triple Trek store:
https://teamlocker.squadlocker.com/#/lockers/hurt-triple-trek-2018
It is now officially open for your orders with production time being two weeks (from the time of your order) with 4-6 days for delivery. This should get you your 3T gear by race day if you order early. Please use the code "TRIPLETREK10" for a 10% discount.
Aloha and safe training,
Jeff & Sandi, the 3T RDs