Tantalus Triple Trek Results and Mahalos
Congratulations to all who toed the line and ran in the 2017 Tantalus Triple Trek! We hope everyone had a great experience and found this year's event challenging. Click here for the results.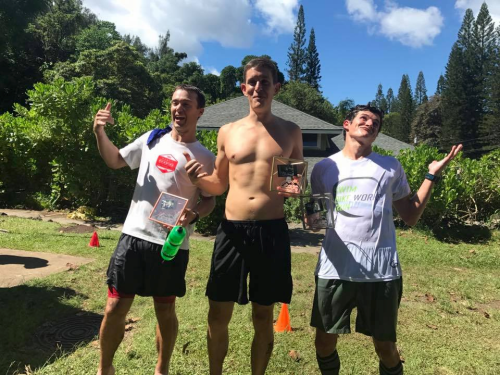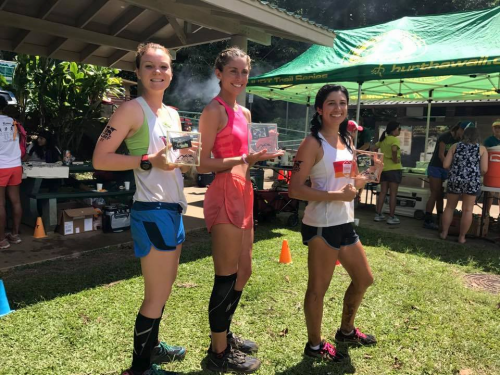 As with all our HURT Trail series events, this one could not have been possible without our exceptional volunteers! Much mahalo to this awesome group:
Course marshals: Mark McKeague, Rick Otani, Charlie Bostwick, Amanda Allgood (plus HNC a/s), Donielle & Chris Wolfe (plus Moleka a/s), Steve Villiger, Rosie Warfield, & Vicki Daniel (also Moleka a/s)
Moleka Aide Station: Benita & Arvel Shults, Jessi Duval, Daintry Bartoldus, & Keith Campbell.
HNC (start/aide station/finish): Connie Durant, Myra Pacubas, Ruby Aquino & Loren Aquino, Iris Oshiro, Kelly Sutcliffe, Jacqueline K. Tellei (plus sweeping course), Michael J. Lovette-Cole (also course sweep), Freddy Halmes (course sweep too) Heather McCafferty, Jeff Huff, Max Higa, Sara Santilli, Kathleen Baker, & Rachel Parker (clean up after running race…wow!!)
Photography: Macy Higa, Augusto Decastro Photography, & Kalani Pascual
Our sincerest apologies if we missed anyone.
Most of all much thanks and love to John PJ Salmonson our heart and inspiration!!!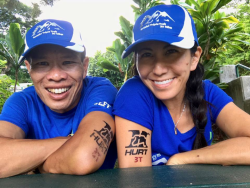 Much love and aloha,
Sandi & Jeffrey (your Triple Trek Race Directors)
FYI: By special request the 3T store has been re-opened for the LAST TIME until next Sunday. Expect 1.5-2 months to receive items! Click Here To Order.