Maunawili Out and Back Mahalos and Photos
Congratulations to all that enjoyed the Maunawili trail on a beautiful day – great running everyone!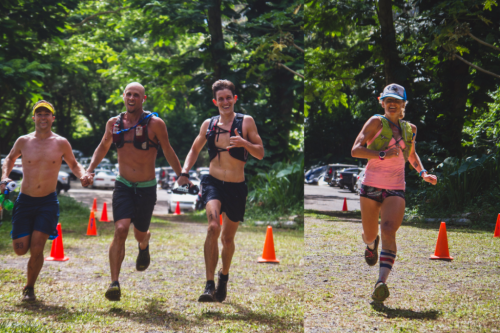 Of course, the people that helped each of you in many ways deserve a huge mahalo – please personally thank everyone that volunteered their time and energy so that you could play on the trails. Oahu Na Ala Hele, Kelley Hupp, Jacki Doppelmayer, Judy Carluccio, Rob Carluccio, Jacqueline K. Tellei, Michael J. Lovette-Cole, Brenda C Lovette-Cole, Arvel Shults, Freddy Halmes, Jeffrey Fong, Donielle and Chris Wolfe, Kelly Sutcliffe, Glen Oshiro, Les Omura, Mike Hee, Lane Shimonishi, Teresa Henderson Ullman, Andy Grandinetti, Sue Lohr, Malory Peterson, Sara Santilli, John and PJ Salmonson, Jen McVeay, and many others that went above and beyond to assist.
Race photos courtesy of Kalani Pascual and Augusto Decastro.
Big thanks to all of you!!!
Marian and Neal
Run with the Pigs RDs