Final Firecracker 10 Mile Race Post
OK RUNNERS!!!!!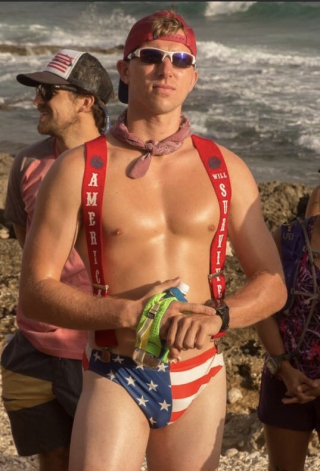 1 July 2017, 7 AM start time 
Ka'ena Point on the North Shore of Oahu 
Map Link: https://www.google.com/maps/@21.5795,-158.2372,226m/data=!3m1!1e3
Please park to the left of the main parking area (as we want to share the main area with other park visitors) and take guidance from our parking attendances as needed. 
Please show up 15 minutes minimum prior to 7 AM to allow for Check in with John and PJ.
Bring a water bottle to run with (20 oz minimum), festive clothing to run in, sun screen, sun glasses, a hat/visor and any other items that will allow you to traverse this nice flat out and back 10 mile course 🙂
Always be kind and courteous to each other, our race staff and all volunteers!! Mean people will not be tolerated, and possibly made to run the course again to ensure accurate timing!!!! BE NICE!!!! Please thank your volunteers as you run around this beautiful course. 
There will be hand made prizes for the first 5 places for men and women, and Best "Festive" attire prize too!!!
Then hang out with us and share the Aloha and stories of your exciting race around the farthest most point of Oahu!!
Reminder that this is a "Festive" run, so please feel free to wear appropriate clothing to show your enthusiasm for this awesome time of year!! This event is also a pot luck, and you are encouraged to bring a small dish or beverages to share with others.
Aloha,
Arvel and Benita 
arvel@hawaii.rr.com
bashults@yahoo.com