Peacock Challenge Results, Photos, and Mahalos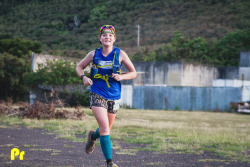 Congratulations to all of the runners who conquered the Peacock beast! You are strong and determined athletes and should be feeling pride (and some fatigue). Strong work everyone!
To the volunteers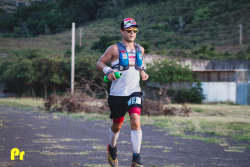 Thank you for spending the day up in the mountain and down in the aid stations. You helped us make this race safe and fun. Thank you for your presence on that course!
John and PJ – Thank you for taking a chance with me as RD to take this race BACK into our HURT schedule.
Loren and Ruby – Thank you for taking a big chance in driving up there and man the Three-way aid station.
Marian and Neal  (and Larry Inouye and Judy Carluccio and Jacque Tellei ) – I don't know how it was at Long Road buI I heard ONLY GREAT remarks about your aid station.
Jeff Huff and Augusto – Guys just look at the booklet for Peacock Challenge (that explains enough).
Jeff Fong – Thank you, Thank you, Thank you. Oh, I almost forgot, THANK YOU!!! Good luck next week at Javelina Jundred.
Sandi (Myra, Linda, and Joe C.) – Thank you for taking always notes when we are together. After hearing that you guys had a "Team" going on at the tracking station I did not really get it until I saw the pictures 🙂
Steve and Rosie (Andy and 1 more person) – Thank you for spending the day "training" up on the mountain. You helped us make this event much safer.
Wily – This race would NOT have been the way it was without his help, ingenuity, know-how, and talent for effect (did you see the landing strip he made for the finish line?
Glenn, Iris and Jaren Oshiro, Benita, Daintry, and Kana – For sweeping and cleaning up the course, Thank you!
Michael Cole and Luke – Thank you for directing everyone where to park with your red wands. Next year, we'll get you bullhorns, too.
Here's a touching note from one of the participants:
Freddy,

I am the tattooed up Marine who ran with Dave Bauman (another one).  We are more than grateful for your willingness to allow the both of us to participate in the 2016 Peacock Challenge this year.  We really are.  You didn't have to and you went on the word of another (Gordon) who personally vouched for us, despite our making the qualifications to do so.  I would argue that even most military men/women can't do this race and you were "putting your neck/reputation/name on the line" in order to do so.

Words can't express to you how grateful we are that you did this.  It was, by far, the most challenging ultra that I have ever done and you already know that I've done a few (to include 100 milers).  The terrain alone is brutal.  That, coupled with the distance, it just about impossible.  Despite our rigorous training, we STILL only came in 45 minutes prior to the horn blowing.

Much of the race, all that we could think about was not letting our families down, not letting ourselves down and not letting Gordon and Freddy down. Seriously.

Seriously. The support was so beyond what was expected of us that I personally think that you guys could easily charge much more.  The bang-for-buck ratio was outstanding.  Amazing staff that came to support the race.  Just amazing.

From the bottom of our hearts……thanks, brother.  Thank you very much.  A memory that will forever be embedded in our hearts.

Please share this will all staff that you deem applicable, sir.

Semper Fidelis,

Capt Port, Patrick J. – USMC
From PJ to Freddy:
Congratulations Freddy on a very successful Peacock 55. We are so glad you brought it back. I think we were skeptical of pulling it off, but you put together a very professional event. All the runners, as well as the volunteers, had a great time. You thought of everything, and we all appreciate how much time and effort you put into the race. It was a good one Freddy! Thank you from all of us! We love you!

PJ Salmonson
Event photos:
Kalani Pascual hiked over 11 miles to cover the most remote areas of the course. Click here to view his photos on Facebook. Augusto was also out near the aid stations snapping for HURT's Instagram account, and his own photo gallery. Please give them credit for photos you decided to use and share online.