Firecracker Preview Run 25 June 2016
Aloha Runners!!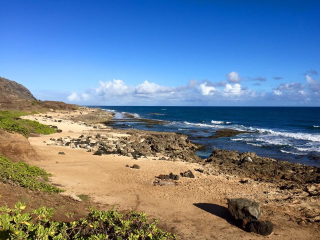 If you would like a taste of the Kaena Point Firecracker 10 mile run, then please join us for a course preview run this coming Saturday, 25 June at 7 AM.
Where: MAP
When: 25 June 2016, 7 AM
Bring: Water, hat/visor, sunscreen, fuel/food for running, trail shoes and running attire, smiles and maybe a camera for the beautiful scenery!!
Everyone is welcome to join us, this is the same start time as the race and will cover most (if not all) of the course for 2 July's race day. 
If you have any questions please email Benita or I.
Aloha,
Arvel and Benita
arvel@hawaii.rr.com
bashults@yahoo.com