Firecracker Results and Mahalo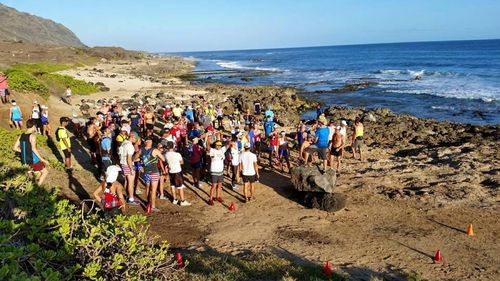 The Race results are here:  Download 10 Miler
Benita and I are Humbled by the support and team work that all our volunteers displayed yesterday to make this an incredible experience for all of us!! Our HURT Ohana accomplished another miracle performance bringing this event to a success level that will be hard for us to match next year!!!
We are very Grateful for all of you that ran this very challenging course during some grueling conditions!!
Our volunteer staff was an incredible mix of Senior HURT Ohana and Junior runners. We would be very hard pressed to mention you all, so I am not even going to try!!! Please just know that each of you were greatly appreciated and did an outstanding job, also during some challenging conditions!! We ask that you continue to run and support our HURT events and share our Aloha Spirit!!
With our utmost respect and gratitude, 
Arvel and Benita