Saturday training Runs: To return in March…
Aloha Athletes,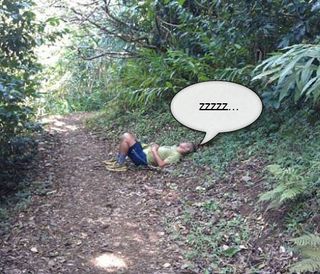 We'll be taking the month of February off from organized Saturday runs so we can rest up and finish planning for the start of the upcoming H.U.R.T. trail series! March 15th kicks it off with the Aiea Loop Express 7 miler. It's a new one in the series and is certain to be a loads of fun, considering the fact that the race directors are none other than Michael Cole and Mr. Randy Flores. You may even see a leprechaun or two if you keep your eyes peeled.
The course preview run will be March 8th…but more on that later. For now, make sure to check out all the races in the trail series and most importantly, SIGN UP!
We typically sell out for every race, so don't get left behind!
Happy Trails,
Rosie