Saturday October 26th: Trek Loop
Aloha Athletes!
For those of you who are itching to begin H.U.R.T. 100 training (only 86 days to go!) and don't need a week of recovery after Peacock, Cheryl will be leading a trek loop run around Tantalus.
If you aren't familiar with the location, you can find it on the map here: http://tinyurl.com/2dmhlfk  Plan to be at the Hawaii Nature Center at 6:00 am.
Regarding safety: This is a high theft
area, as this is a popular hiking area. Numerous break-ins reported in
lower parking lot. Suggested parking is on Makiki Heights Drive or down
by the Pumping Station at the junction of Makiki Street and Makiki
Heights Drive.
Lastly, don' t forget to sign up for a slot to help lead the HURT runs. We'll need a few leaders to take people around the H.U.R.T. course up until race day in January. Read the post if you missed it or sign up below!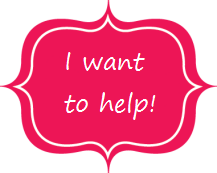 See ya at 6:00 am.
Rosie