Round Oahu for George: 140 miles in 48 hours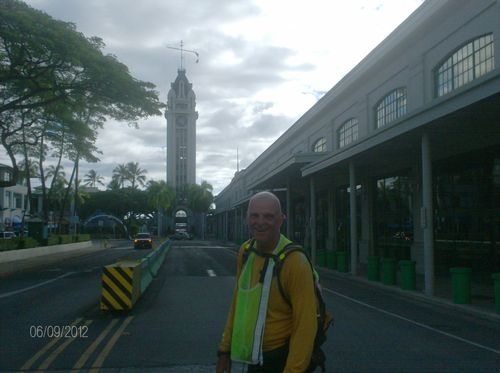 Completion of Round the Island: July 1, 2012.  
The long hard winding road 'round Oahu is complete.
I am contributing $440 to George's Fund, which is my mileage and matching mileage for all those kind enough to run with me.   
If this run impressed you in anyway I ask you to mail in a donation as well.
Remember, this is an act of kindness and understanding that requires absolutely no abstraction.  George is someone we know and run with, the money that is donated goes directly toward helping him with the cost of saving his own life.  His medical bills far exceed anything a 'good' insurance plan will pay for. In the very best of circumstances he will be left with a debt burden that he will be repaying for the next ten to twenty years.      
Donations can be mailed to
George Ramos
C/O Villiger Construction
59-036 Kahauola Street
Haleiwa, HI  96712
 
Thank you to the Runners:   In order of joining me:   Frank M. (50)  Susie (35),  Shauna (20), Cheryl (10), Bob and Barbie (10 each),  Steve V  (10), Fish (50),  Gordon (65), Wili (20), Rae (12),  Leona (8).  
A Special Thank you for the Aid:  Don (5), Julie T.(15), Bob and Barbie (20), Steve V. ,  Rob L. (Kaena to Nanakuli (40), Leona (20)
As always, this individual effort on my part is really a group effort.  It would have been a lot farther and a lot longer if I had had to do it on my own. I owe each and every one of the people mentioned above a great deal of thanks for helping me finish this run.
I will follow up with a more editorial report on the run itself.    
Aloha,  MIke Muench