FINAL REMINDER: Kaena Point Firecracker Race this SUNDAY!
H.U.R.T. Trail Series Kaena Point Firecracker 10-Mile Trail Race: Sunday July 8, 2012 @ 7:00a.m. 
No pre-registration, just show up at least 45 minutes prior to the race start (6:15a.m.), pay the $10 entry fee and be ready to run. Driving Instructions:  From the North Shore, follow the signs to Mokuleia or Waialua. Follow Farrington Highway past Dillingham Airfield and Camp Erdman. After that, you will come to Kaena Point State Park on your right. 
BBQ Potluc k after the race, so please bring a dish to share, a beach chair, swimsuit – to relax and enjoy the post-race festivities!  Hotdogs, burgers, condiments, drinks, and some fruit will be provided. We will have an aid station with water set up at the halfway point, however, we will require ALL runners to carry adequate water (at least one 20 ounce bottle) during the run. It is hot out there and there is not much shade. Don't forget sun protection!
COSTUME PRIZES!!!! The theme for our race is Cartoon Costumes (think Roadrunner, Wiley Coyote, & dynamite that goes BANG!) … Costume award categories may include but are not limited to: Most Patriotic… Cartoon Character… Brightest Colors… Craziest Hat… etc.
Stephane Lacasa will be taking professional photos of all of the runners out on the course, & will post a link on the HURT blog for FREE downloads of all his action shots after the race! Check out his website (cut & paste following url into your web browser): www.surfographie.com
BONUS: this year marks our first ever Dyn-O-Mite Double Challenge Run! Do BOTH the XTERRA Freedomfest 10K Trail Run at Kualoa Ranch on Saturday, July 7th (www.xterrafreedomfest.com) AND our Firecracker Race = AWARDS TO THE TOP THREE BEST COMBINED TIMES!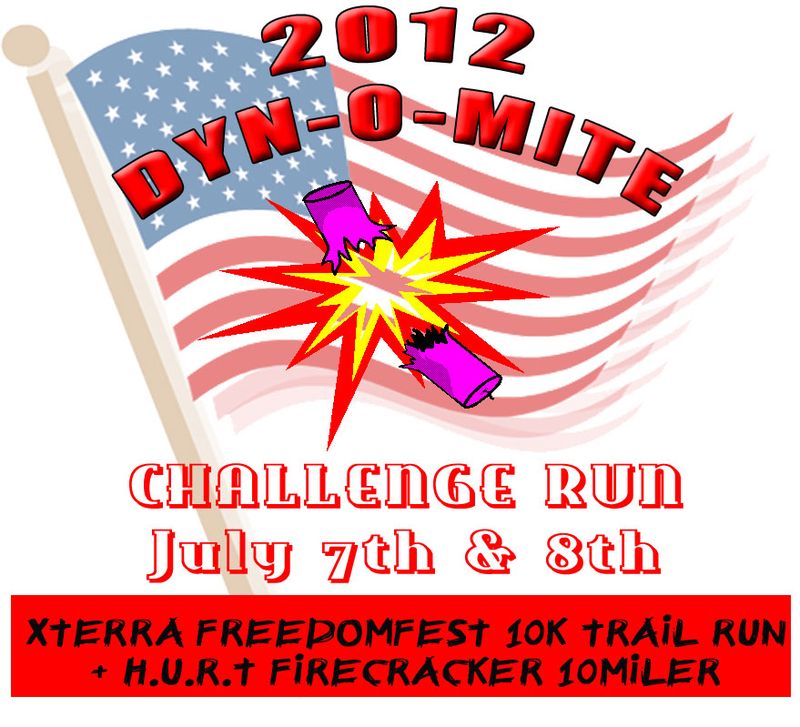 See you there! 
Julie T & Scott G
Julie: julieDOTtakishimaATyahooDOTcom
Scott: scottgordonDOTs@gmailDOTcom