Greetings friends,
As most of you know, our buddy, George Ramos, is battling cancer.  In addition to being a HURT runner, George is a legendary long distance paddle boarder, having completed EVERY Molokai crossing since it's inception.  George has been out of work for several months now, and as it turns out, cancer ain't cheap!   So the paddle board community is putting on a fund raiser for George on Sunday, May 27th.  The race is open to paddle boards, SUPs, and OC1s.  I know that a lot of you include paddling in your cross training.  The course is Sunset to Waimea.  It's fast and fun.  We hope to have a big turn out.  Please join us.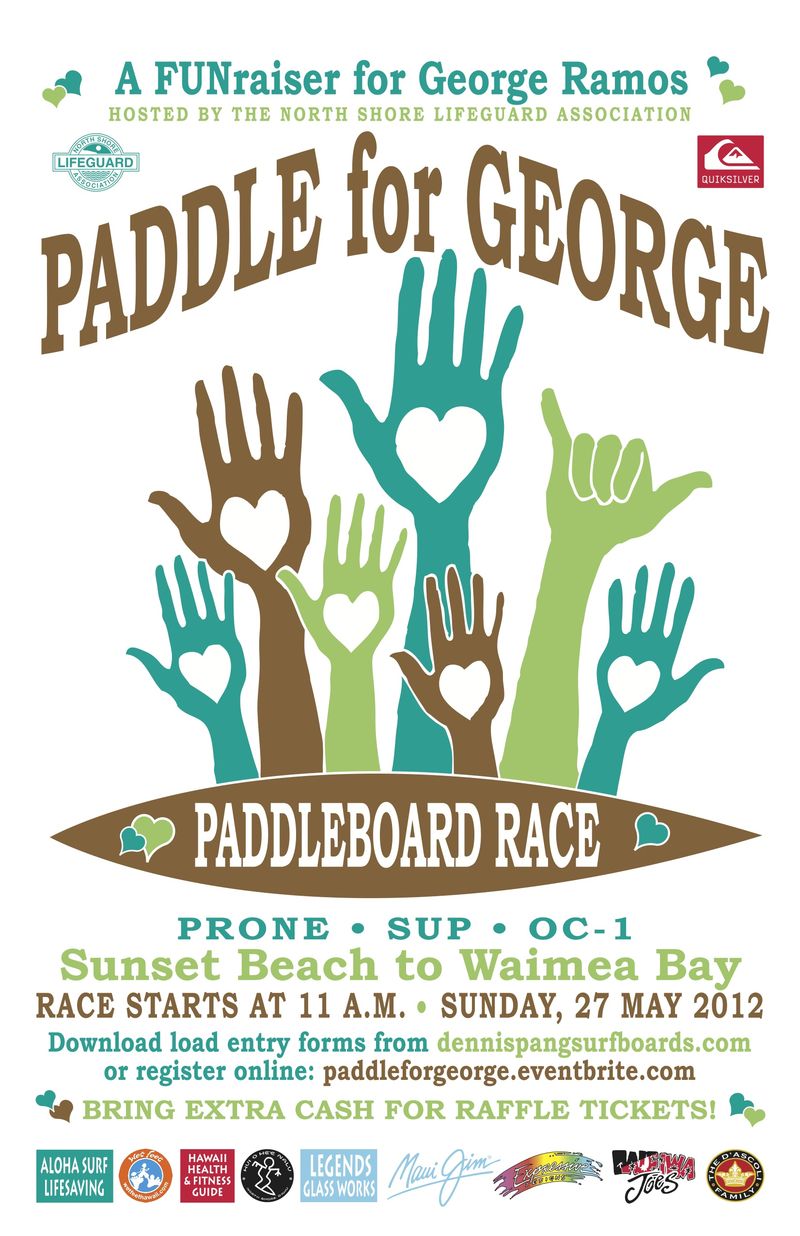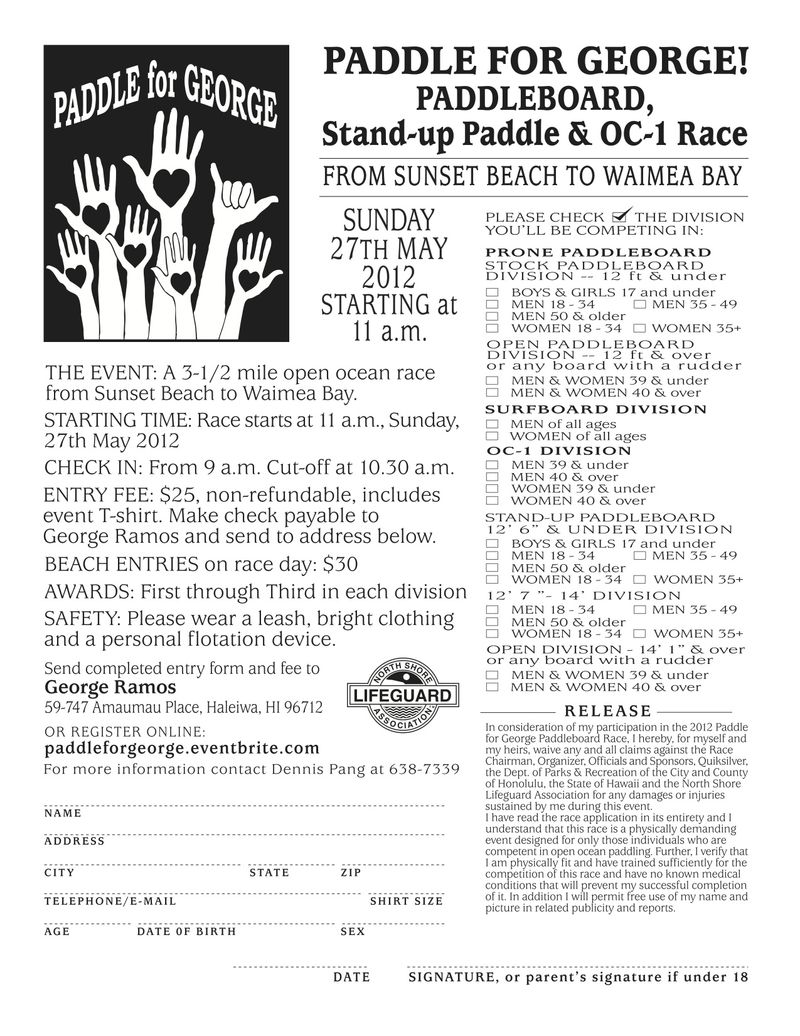 George has been doing great.  His recent test have shown the the tumors are SHRINKING!!!  He still has several months of chemo ahead of him.  
I am working on doing a "Run For George" fund raiser around the same date.  I'll keep you posted on as soon as I put it together.
Aloha,
Steve V.