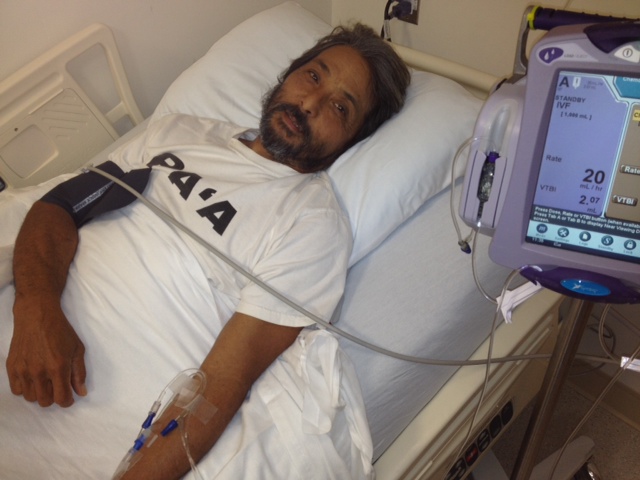 Feeling like at the start of the peacock race. 
I am at the bottom of the hill 
and am looking up at the mountain. 
Thinking what a journey it will be.
I want to thank you all for the moral support and help. 
Aloha,
George Ramos.








For those who haven't heard yet, our good buddy George Ramos has been diagnosed with Thymic Cancer.  Fortunately, he is one of the strongest and toughest individuals that I have ever met, and he WILL beat this.  He started chemo today and asked me to post the top picture on the HURT blog. The good news is that the nurses told him that he can eat as much ice cream as he wants during his treatment!  Just in case you didn't already know that George is tough, consider this:  Not only did George complete the Peacock 100K in October, as it turns out he completed it with stage 4 cancer.  He is one tough buggah! George is my hero.  If any of you would like to send George an email to tell him to hurry up and get better so he can start training for Peacock 2012 already, his email address is:  georgejoseramos at gmail dot com
We'll keep you posted on his progress.
–Steve