Volunteers Needed for Kaena Point Reserve Work Detail
As a part of our Permit to run the FIRECRACKER at Kaena Point we have agreed to supply volunteers for work at the Kaena Point Wildlife Reserve.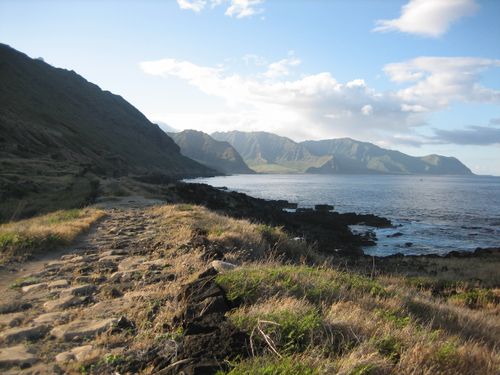 Kaena Point Wildlife Reserve Needs Some Volunteer Help This Sunday!
This Volunteer Effort will take place on Sunday, June 26th,  that's this Sunday.  We will meet at the Parking lot at the end of the paved road BY 8:30 AM and get a ride out to the first gate .   If you want to make it a part run part work effort you can come earlier and meet us at the Boulder Gate around 9:00 AM.
Bring the standard Ultra Distance gear (+plenty of water) and resources, food, plus some work gloves.  Plan on working till about 1:00 PM.  I'll bring a cooler of drinks and some eats.  
Let's come together and show the State, the DLNR, the City and County, Na Hele, and the Reserve that we can always be relied on.  It is important they all  know we are reliable participants in trail and reserve maintenance as the approval process for races becomes more and more complicated.  
RSVP at juliedottakishimaatyahoodotcom if planning to attend.
Thanks and Aloha!!!