Mango Madness Trail Run
Saturday 7:00 AM, June 11, 2011
Water Tank Park (Makiki Heights Drive and Round Top Drive)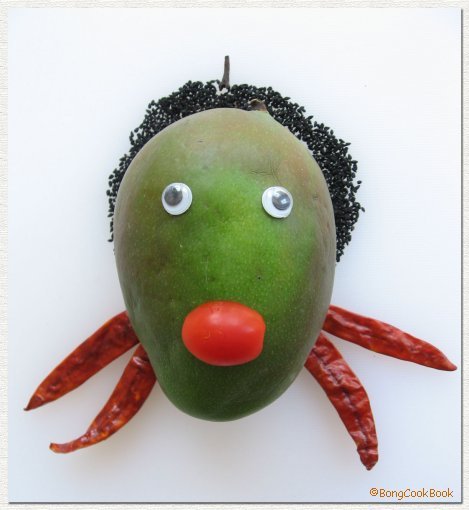 Marvelous Marv Mango here, with a few words about the greatest race of the season!! That's right gang its time for the Madness, the Mango Madness that is. And this year we are going in a new direction with the madness. This year we are getting smart. That's right, smart! 
Now I know many fast people are thinking, 'What! Why do I have to be smart if I'm fast? It's a race! That should be enough! The answer to that is simple. Its my race, and being a Mango I've never been much of a speedster. This race is organized so even a smart piece of fruit can win while a fast not so smart runner has little chance. This year you will have to be smart to finish the Madness. For many of you this will be difficult. That's the breaks.
Everyone will need to: 
Print out a copy of the Honolulu Mauka Trail System Map and have it on you at all times.http://www.state.hi.us/dlnr/dofaw/nah/HonoluluMaukaTrailsSystem.pdf 

Carry a minimum of two 24 oz water bottles. (60 oz.) (There will be two aid stations, the first about three miles in and the second far beyond that.)

Carry electrolytes. (Runners crave electrolytes and they make runners go)

Familiarize yourself with the routes that various races follow along this trail system.

Come prepared to be tested.

Be prepared to follow very complicated instructions. (Like 'run to the three-way and take a right')

Be prepared to be on well defined trails where you may or may not see a piece of tape to guide you.

 
This year you will have to follow these insturctions . For most of you this will prove very difficult, (Since you already think you know everything and don't need to listen to a ripe piece of fruit.)
You Must return via the Manoa Cliffs trail, the Moleka trail, the Makiki Valley trail (Cross-Over), and the Kanealole Trail. (Your option on the order.) Failure to do so will be a disqualification from placement and will entitle  everyone to snicker behind your back and you won't be allowed to havy anything but warm water and dry moldy bread at the end of the race.
A great race is planned for Saturday. 
Lots of food and drinks!
Lots of prizes.
Lots of fun and laughs.
A great trail.
A good challenge.
Something for every one no matter what your ability!
Come prepared to be tested!
Come ready to have fun!
Phony Guarantee:
Expect no surprises this year, just as with other years.   It will be the standard plus 10+ mile race.  where the fast people get all the prizes and  the best food and the bums get  the refreshment table leftovers. It will be the typical fasty-style feel good race, run by clocks and made for quantifiable lists for counting the minutes of the morning down to the last few seconds.
Directions: 
H1 to Punahou (from the west) to Wilder (from east). 
Punahou to Nehoa.
Left on Nehoa.  Nehoa to Makiki Street. 
Right on Makiki Street.  Makiki Street to Makiki Heights Drive. 
Left onto Makiki Heights Drive.  You are there.  (This is not difficult! No maps, no gps fixes, no face book guides needed.  (so don't ask.)
See you there!!   Marv
http://www.state.hi.us/dlnr/dofaw/nah/HonoluluMaukaTrailsSystem.pdf