Matt Stevens wins 5K on Saturday, then Maui Marathon on Sunday!
I know this blog is for posts about ultrarunning, and I think winning two back-to-back races in the same weekend must somehow qualify.  This is Matt's wife, Lesley, and I just wanted to share some pictures and stories of Matt's exceptional weekend.  I'm super proud of him!
We went over to Maui for our third anniversary, and like any good ultrarunner, Matt combined our vacation with some racing.  He intended to run the Maui Tacos 5K on Saturday, then the Maui Half Marathon on Sunday.
Saturday morning he won the 5K fairly easily in a time of 16:07.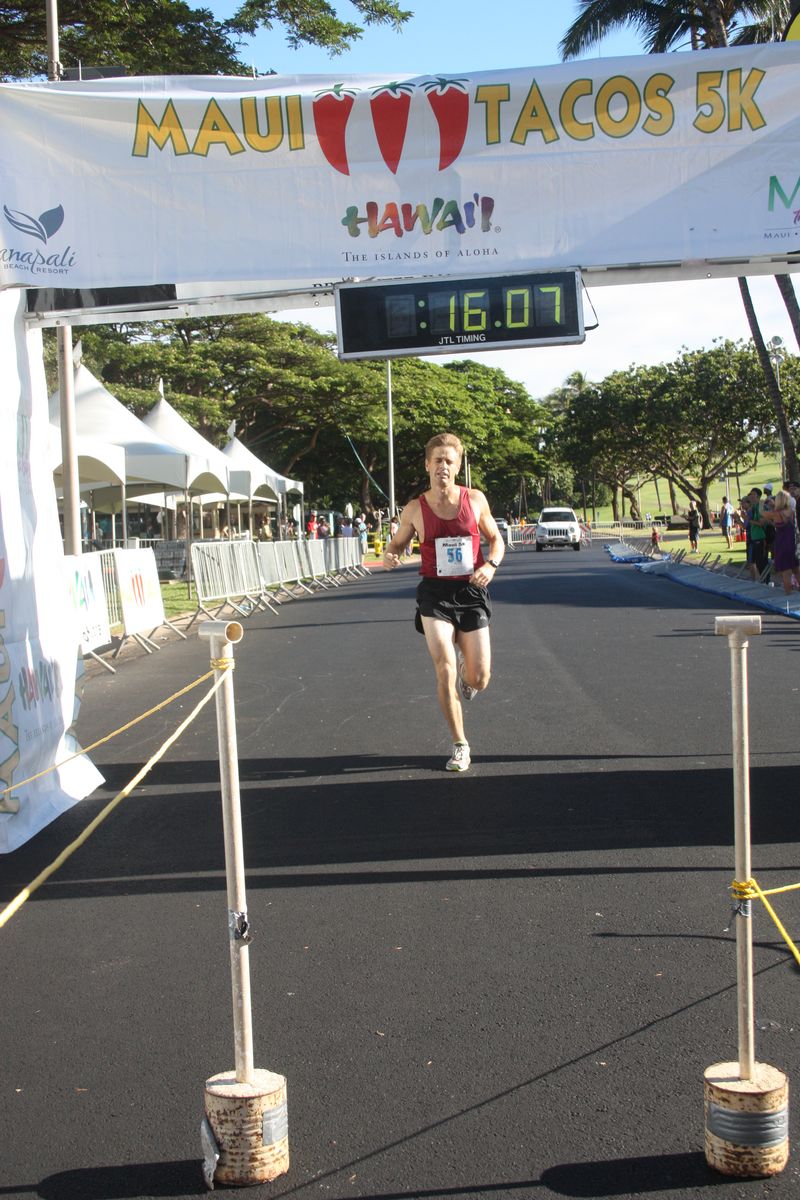 After a snorkel trip that afternoon, we went to spectate the Front Street Mile, and watched Nate Brannen, Canadian Olympian in Beijing and 3:52 miler, win the mile with a nasty finishing kick.  We chatted with him briefly afterwards, and he dropped that he was going to run the half marathon the next day for an "easy $400."
As the defending half-marathon winner from last year, Matt had been hoping for that "easy $400," too.  So in a last minute gamble for some prize money, at about 5pm on Saturday afternoon he switched his entry for the next morning to the full marathon.  He hadn't trained for a full, the longest training runs he had been doing were about 10 miles.  We didn't know if there were Olympians that had secretly registered for the full.  Matt didn't have any power gels to eat during the race.  The gamble was huge.
Here enters good HURT buddy Paul Hopwood.  With nowhere to pick up power gels after 5pm in Lahaina, Matt calls up Paul in desperation and asks him to bring a few goos to the race start.  Paul was already signed up to race the full marathon, and graciously agreed to help out a fellow HURT runner in need.
To sum up this long story, Matt managed to WIN the Maui marathon by nearly eight minutes with a time of 2:47:36!  WOW!  Paul came in a very close third, due only to a hamstring lock in the home stretch.  Otherwise HURT guys would have taken both top spots.  Congrats guys!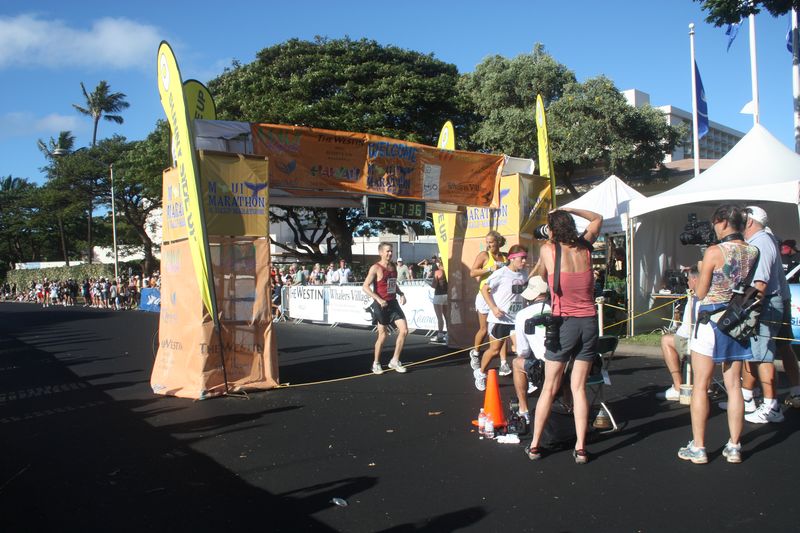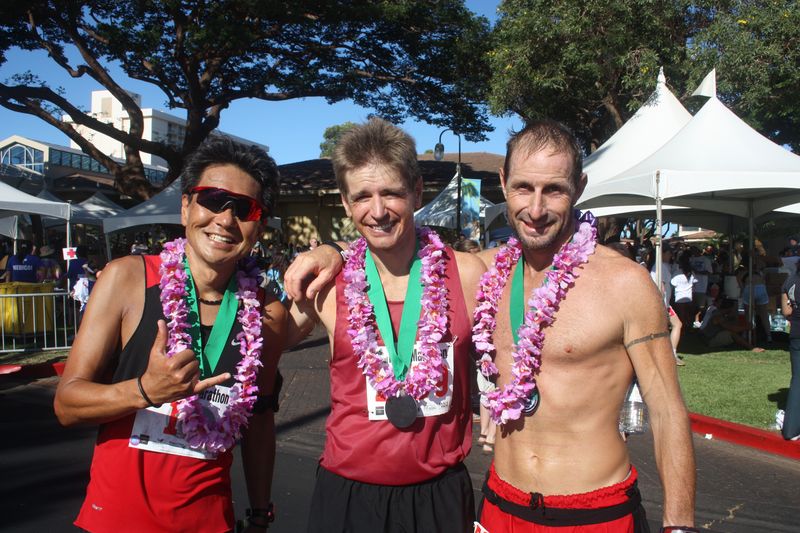 For more, check out the article about them on the Maui News website:
http://www.mauinews.com/page/content.detail/id/540752/Change-of-course.html?nav=11