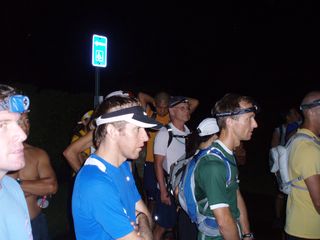 Aloha Athletes,
Mahalo to Ernest and Fish for putting on a great race. They did an excellent job of getting the course nice, wet and muddy for all the runners. They had some fun prizes and TTT visors as well plus great snacks. Thanks to everyone else who made the race a success. Cheryl and Katrina up at the road crossing. John and PJ for making this all possible. Marian for dropping off some goodies and everyone else who contributed. There were some amazing performances and stories out there. 
The results can be seen here.
The next race is the Peacock 54. More info will be coming up soon. Time to step up the mileage!
Aloha, Bob