XTERRA Trail Running World Championship–December 6, 2009 Early Sign-Up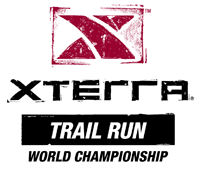 With everything going on it is easy to forget about a great opportunity we have right here on Oahu in early December. On Sunday, December 6th we can all participate in a world class event in one of the most beautiful places on Oahu.
Kualoa Ranch will again be host to the XTERRA Trail Running World Championship. Last year was the inaugural event and I think everyone who participated had a great time.
The main event is a 21K or half marathon distance. There are other distances to choose from so the whole family can get involved including a 10K run, 5K run, and a 5K adventure walk. 
Last year, Matt Stevens was the top Hawaii finisher in 4th place overall. After Matt, the next 4 runners were all some of Hawaii's fastest.
MATT STEVENS  1:29:50.1   
JIMMY DAVIS  1:31:53.9   
MARK SPECK 1:34:28.4   
MARK MENCH  1:37:19.7   
CHRISTIAN FRIIS  1:37:53.7
The race is a benefit for the Juvenile Diabetes Research Foundation
– Hawaii Chapter by donating $10 from every paid entry in the 5km, 10km
and 21km events to help find a cure for type 1 diabetes. There will be
a fun 5km walk that explores all the movies sets in Kaaawa Valley like
Jurassic Park, Godzilla, 50 First Dates and more.
Full information can be found here as well as on-line registration. There is also a brochure here and mail-in application available here. For $45 (thru Nov. 1), this race is still a pretty good bargain and I think you will get your money's worth. If you still need more info contact Emily at 877-XTERRA-1.
For H.U.R.T. 100 runners it is a nice change of pace to get off the Makiki/Tantalus trails for some different scenery.
Aloha, Bob