Boy, just when you thought it was safe to go
outside………

 

As you may remember, Super Pig did an incredible job of
foiling the evil plot of Leatherface and Scar. 
It seemed as though the Maunawili Out and Back would go off without a
hitch.  Well, I guess HURT counted their
eggs before they hatched.

 

The latest buzz that came from the hood was that the auntie of
the cousin of the faddah's braddah of Leatherface and Scar, Cruella da Pig, was
on the warpath.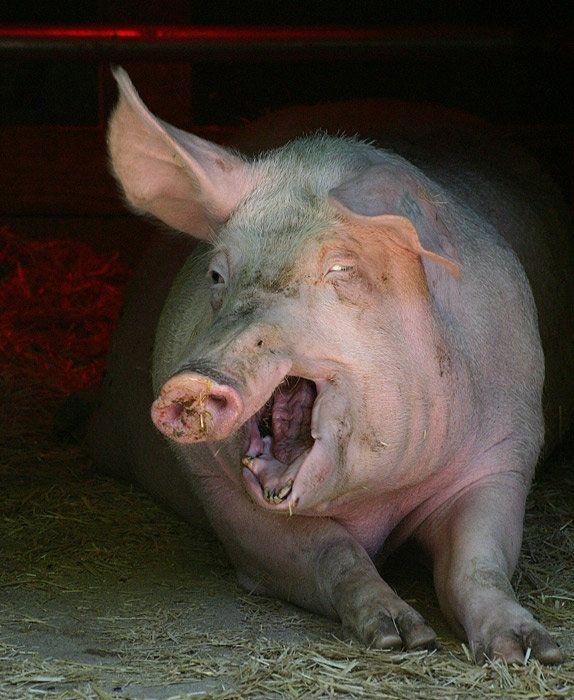 Cruella
da Pig (Yikes!!!)
Cruella is a grouchy, smelly, and
not-particularly-attractive relative of the devious duo who had plans of her
own for the innocent runners on the Maunawili trail.  Word on the streets is that her plot included
something devious with H1N1 (Cruella's sister's cousin says that Cruella is
still mad about the name Swine Flu). 
Cruella just about lost it when she
saw this sign: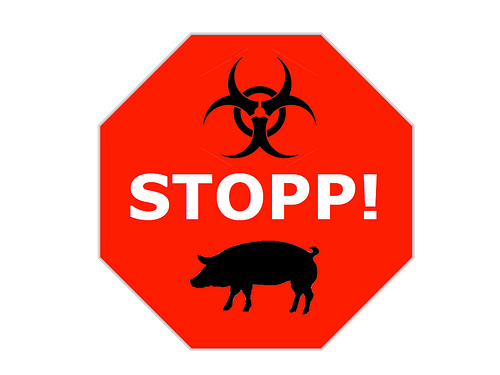 She became infuriated that pigs
have become the scapegoat (or pig, in this case) for a little influenza
virus.  She wanted to take out her fury
on anyone and everyone, particularly anybody that messed with her family.   So, when Super Pig (aka mild-mannered Don)
told me that he wanted to mediate this dispute, I was worried.   
Nonetheless, my faith in Super Pig is strong,
and I gave him my blessing and some antibacterial hand sanitizer before he left
to search out Cruella da Pig.  Into the
Super Pig garage he ran, and next thing I knew, he emerged in the Super Pig
mobile, embarking on his mission of peace.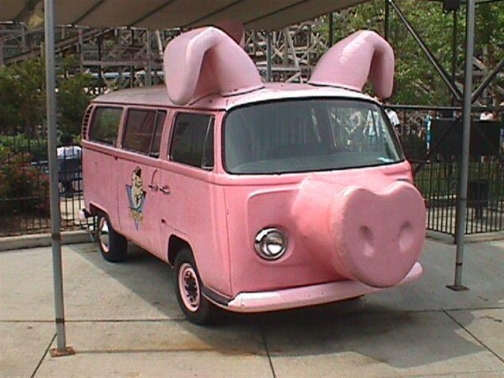 I don't know the details, nor do I
really want to know, but the outcome of their meeting was nothing less than
miraculous.  Now there is love and
harmony in the hills and valleys of Maunawili. 
Once again, Super Pig saved the day and the Maunawili Out and Back will
be enjoyed by many.  In honor of this
historic treaty, kiss a pig today!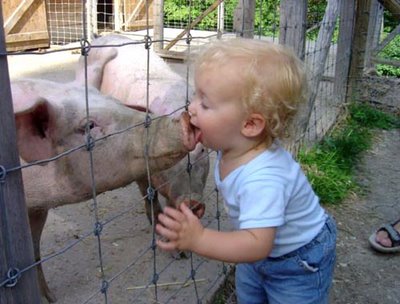 Race Details:
·       
Show-up and Sign-up – entry fee is $10 each
·       
Starts at the Pali Lookout at 7:00 a.m.
·       
Arrive at the start no later than 6:30 (our
supreme parking tsar will direct you to park on the road leading up to the
parking lot – no bathrooms are available)
·       
22-mile trail (out and back) through beautiful
forest in and out of valleys
·       
Can be done as a 2-person relay (both team
members need to check in at the lookout)
·       
Relay hand-off point is the Waimanalo end of the
trail (recommend handing off car keys at that point)
·       
Carrying fluids is mandatory – 40 ounces minimum
·       
Please be diligent about leaving no trace out
there – absolutely no littering!
·       
The race start is staggered, based on gender and
age
·       
For additional information, call Marian at
221-5171 or email mnyasuda@hawaii.rr.com