Peacock Challenge Mahalo and Photos
Aloha to ALL the Runners and Volunteers who participated this past weekend in the Peacock challenge 2022!
As promised and advertised, this was not a normal trail run into the woods but would challenge each participant on the course with the heat and generously spaced hills and downhills.
I would like to thank all the volunteers and aid station captains for their support to be able to stage this event. It was not just a challenging race for you runners, but also just to get this race through all the required permitting process.
Special thanks to Jeff Huff and Heather (start/finish), Marian and Jacki D (Long road), Kana co-race-director, Myra and Sandi (KPTS), DeAnna and Huddy (3-way) who run the aid stations with help of many volunteers to make sure that almost every need of the runners where met. Arvel, Jeff F, Glenn, Wily, Dana, Sara, and more. I'm only the race director by name for this race, but would never be able to put this race on without the help and hands of you ALL.
At the conclusion of the race, we pulled our two lucky Golden Tickets for HURT100 2023.
Leah Stickels and Nathan Cogswell
Congratulations to both of them!
Please consider volunteering for our next race, HURT 100, 2023
Signups will be posted soon.
Click the buttons below for race results.
Photos taken by Augusto Decastro and Brent Wong are up. Please click the button below to view them.
Lost and Found
See the image below for items left/unclaimed after the race. Please contact Freddy to make arrangements to claim your items, otherwise, they will be disposed of after one week.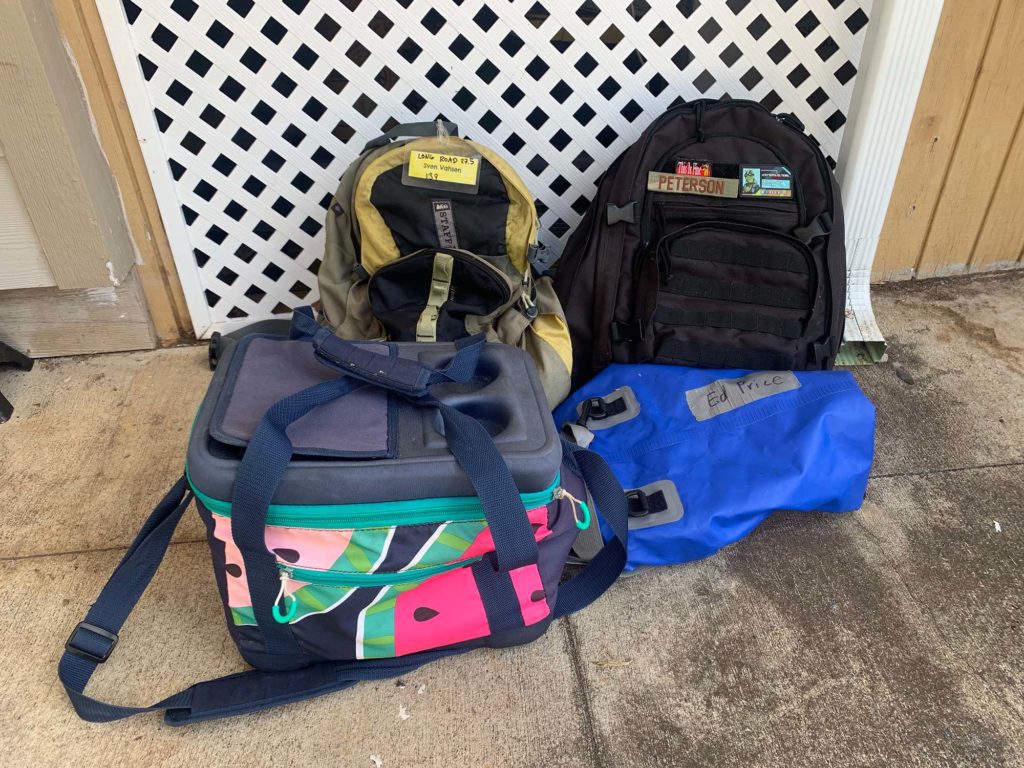 Mahalo!
-Freddy (RD)