We Definitely Put the Madness in Mango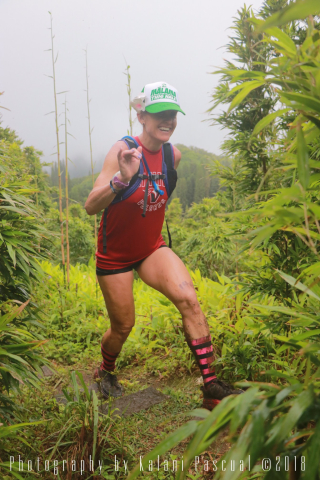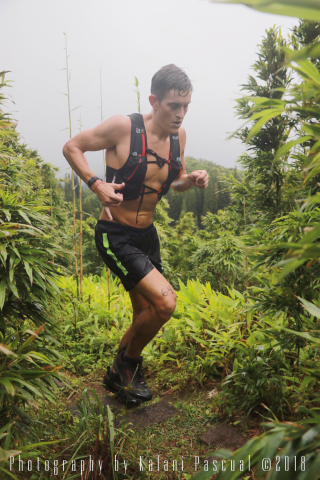 What a morning! A hard, hilly course was dished out and our racers were up for the challenge! Most were smiling as we were wondering, "Did we make it hard enough?" 
In all seriousness, the participants were amazing! The volunteers were the BEST around. Motivating runners, helping them throughout the course, and guiding them in the right direction.
It takes months of planning and 'research' of our own to create a new course each year. If you'd like to run the course, here are the directions. Start at Archie Baker Mini Park, proceed up the road to the Hawaii Nature Center. Take the left side trail to the bathrooms, then go clockwise on the lower loop (Kanealole to Makiki Valley Trail and down Maunalaha). REPEAT TWICE. Take a third trip up Kanealole then continue left up to Nahuina trail for a double up/down concretes to the pillbox. Finally back down Nahuina and Kanealole to finish at the park. 12 miles and over 4,000 feet in elevation.
Homemade, handpainted medals were given to every finisher as well as prizes for the top ten males and females. And let us not forget "King/Queen of the Mountain". This year's highest point of the course was the Tantalus pillbox. The titles went to Matt Hause of Kailua, Oahu AND Bree Wee of Kailua-Kona, Hawaii. They were also our overall winners.
Food and refreshments awaited our runners as well as our 2nd annual Kona Shave Ice Truck! Well worth the $15 race fee, we'd say!
All results can be found here: http://ultrasignup.com/results_event.aspx?did=52824
Photos by Kalani Pascual can be found here: https://www.facebook.com/kalani.pascual/media_set?set=a.10216587662387300.1073741984.1331443930&type=3
Thanks again all! We can't wait until next year!
~Melanie Decker Koehl
(A special thanks to my co-RD Jacque Tellei)