2018 Trail Series Schedule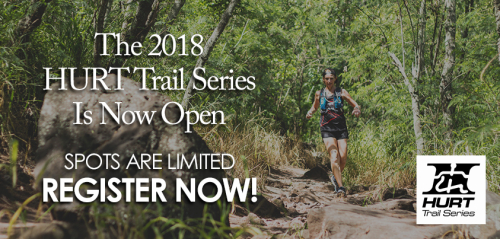 The 2018 HURT Trail Series is now open! Click on the Trail Series tab on the top navigation links for race details and registration.
Please note that the registration dates for Tantalus Triple Trek and Peacock Challenge are delayed to May 1 and June 2 respectively. Make sure you are subscribed to our feed so you won't miss the registration reminder emails for these two events.
Each race has limited spots so signing up early is recommended.