Vi's Top of Tantalus Race Results and Photos
Another great HURT Trail Series race on Saturday, April 15th! Vi's Top of Tantalus had 107 runners on a spectacular day. Kat and I are sorry that the course had less mud than usual.
Congrats to all the runners who finished smiling, or who at least smiled after recovering from the steep, uphill finish.
Ryan Karwiel and Polina Carlson won their respective divisions. Polina also broke the women's course record previously held by Shawna Ping since 2013. Click here for the race results, and click here for the photos.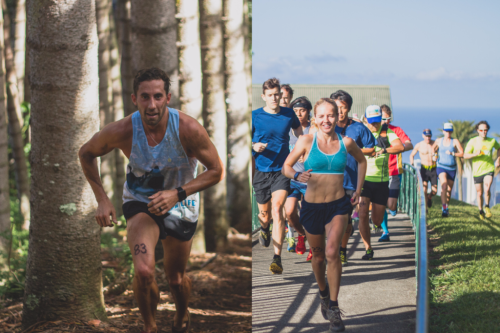 The HURT Ohana makes race directing a breeze. We were overwhelmed with volunteers. Thank you!
Next race is the Kealia Quad Crusher on Saturday, May 6. Register now at UltraSignup before all the spots are taken. 
Judy, RD