Mahalo to the Trail Working Group Extraordinare
Let's all give a collective, loud thank you to the hard-working crew that made the Maunawili Trail smooth and fast for your running pleasure.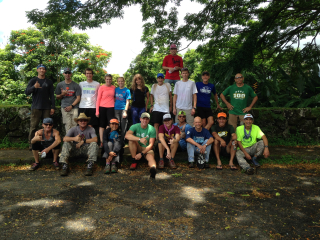 Kukui nuts have been earned by:
Keith Campbell
Micheal Cole
Jacki Doppelmeyer
Charles Griffin
Jacqueline Harbin
Jonathan Harbin
Michael Hee
Rod Huddleston
Scot Kuwaye
Gordon Lau
Stefy Matsumura
Kevin Myers
Glen Oshiro
Jessica Scaffidi
Thomas Scaffidi
Arvel Shults
Jacqueline Skaf
Tom Steidler
John Svenstrup
Kana Yamamoto
Neal Yasuda
You are all rockstars!
Big Mahalo to Nick and Zack from Na Ala Hele!!!