Firecracker Results and Mahalo's to all!!!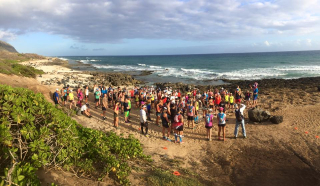 Here is the link to the results:  Download Results2016
Benita and I would like to thank all of the runners that participated today and hope that each of you had a Great Experience!!! This is never an easy run and today was no different!! You all did an incredible job and should be very proud of your accomplishments!!!
We also want to thank John and PJ for all the hard work they do and the trust they bestow upon us to conduct this Great event!! Mahalo!!!! 
Our volunteers are the most incredible part of all of these events!!! Many many thanks to you all, we would NEVER be able to have success at these events if it was not for the dedicated efforts from our outstanding volunteer force!!! You all have our deepest gratitude and endless thanks for your selfless contributions to these events!!!! 
Mahalo!!!!
Arvel and Benita