Saturday July 11th at 6am – Maunawili (Oink!)
Alright runners,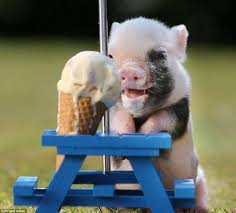 We're already down to the final 2 races of the trail series. This Saturday, the playground will be the Maunawili Trail, site of the upcoming Maunawili Out and Back (aka – Run With the Pigs) put on by two of the most legendary RD's around, Marian & Neal.  There are many options for start times and locations – do what works for you. There will be a group starting at the Pali lookout at 6 am. If you plan to do the full distance (22 miles to turnaround point), please take care of your own refueling needs.  Don't forget that it is a long and hot 11 miles each way and good hydration is absolutely imperative.
Where: Nuuanu-Pali Lookout (map) 
There are NO bathrooms at the lookout. The nearest public restroom is at a park located on the Kokohead side of the Pali Highway, off of Puiwa Road in Nuuanu. Please plan accordingly.
WARNING – There have been numerous break-ins at the lookout over the years; lock up and DO NOT LEAVE VALUABLES IN YOUR VEHICLE!
Don't forget to sign up for the race – there will be a relay option as well as the full 22 mile distance. As of this posting there are only 19 slots so don't delay!
A hui ho,
Rosie