Saturday April 18th: Expore the Run With a View Trail with Benita @ 6am
Aloha Athletes,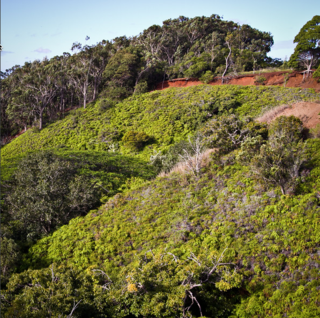 This Saturday at 6am, join Benita on an intro to the Run With a View course. The actual route may or may not be the exact race course depending on which direction the group chooses to run but expect 2-4 hours depending on the speed of the individuals. Another official course preview will be on May 2 for those that are looking to see the exact route.
Remember to bring plenty of water and snacks, as there isn't anything available at the trailhead and there are plenty of steep hills to climb out there.
Additionally, the Hawaii food bank is doing a food drive on Saturday, so if you can please bring a canned good, and Benita will deliver on our behalf after the run. Fantastic idea Benita!!
Parking:  There is a guard shack with a parking area on the left and a big red building/campus on the right. It is preferred that you park along the road or in the dirt lot near the guard shack.
Directions: To get there from town, from H-1, exit at the Pearl City/Waimalu exit. Turn right on Moanalua Road at the end of the ramp. As Moanalua Road ends, turn right on Waimano Home Road. Continue on Waimano Home road until you reach a guard shack with a parking area on the left. The trails begin at the end of the chain link fence.
Race day is May 9th. Don't forget to sign up.
Mahalo!
Rosie