End Your 4th of July Holiday Week with a BANG!!
H.U.R.T. Trail Series Kaena Point Firecracker 10-Mile Trail Race
Saturday July 5, 2014 @ 7:00a.m.
On July 5th the H.U.R.T. Trail Series heads to end of the road and Kaena Point on the beautiful North Shore of Oahu.
Please sign up for this race at UltraSignUp here. Registration fee is only $15. The final day to register will be on Wed July 2, 2013 at midnight or when all 150 race slots have been filled (whichever comes first). UPDATE: THERE ARE LESS THAN 30 ENTRIES LEFT SO REGISTER SOON!!!!!
COURSE TRAILMARKING & PREVIEW TRAINING RUN: SUNDAY JUNE 29th @ 6A.M.
(email race directors to RSVP & meet at the race start)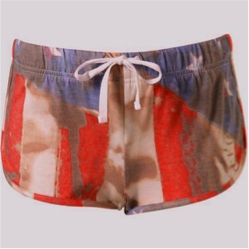 Finisher Awards & a BBQ Potluck after the race, so please bring a dish to share, a beach chair, swimsuit – whatever you need to relax and enjoy the post-race festivities!  Hotdogs, burgers (including veggie), condiments, drinks, and fruit will be provided.
Firecracker Race Fine Print:
Kaena Point is a fast, flat, out-and-back course that parallels the ocean along jeep trails and an old sugar cane rail line. The course runs from the end of the pavement at Mokuleia past Dillingham Airfield and Camp Erdman, to where the pavement begins again on the Waianae coast side at Yokohama Bay. We will have an aid station with water, Gatorade, and light snacks set up at the turnaround, however, we will require ALL runners to carry adequate water (at least one 20 ounce bottle) during the run. It is hot out there and there is not much shade. Don't forget sun protection! There will be course marshals out on the course, follows their instructions or you will be disqualified from the race. They are there for your safety and to ensure course compliance so that we can continue to offer this race in the future!
Directions:  From the North Shore, follow the signs to Waialua/Mokuleia. Follow Farrington Highway past Dillingham Airfield and Camp Erdman. At the end of the paved road, you will come to Kaena Point State Park dirt parking lot on your right. There will be parking attendants directing you where to park.
Please contact one of the race directors below with any questions or if interested in volunteering – we always welcome fun-loving volunteers to help make our race an awesome experience for all the racers!
Aloha, Happy Trails, and Happy 4th of July!!
Julie T & Jeff F
Julie: julieDOTtakishimaATyahooDOTcom
Jeff:jwkfongAThawaiiDOTrrDOTcom