Saturday May 3rd: Run with a View Course Preview
Aloha Athletes,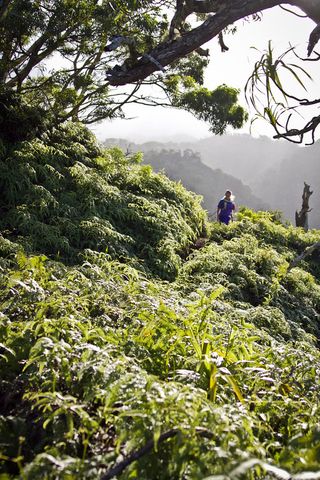 Just a reminder that in case you've missed the news, the Run with a View course has been substantially changed this year, including the location of the start/finish. The race will NOT be starting in the same place so please make sure you come check out a preview if you aren't sure what to expect or where to go. Directions are below.
This Saturday Cheryl will lead runners around the 10ish mile course. Same place and time, meet at Waimano at 6am and don't forget to bring plenty of water.
Directions (map): From H-1, exit at the Pearl City/Waimalu exit. Turn right on Moanalua Road at the end of the ramp. As Moanalua Road ends, turn right on Waimano Home Road. Continue on Waimano Home road until you reach a guard shack with a parking area on the left. Park and meet here – the trails begin at the end of the chain link fence 
If you aren't interested in running and want to volunteer, please contact Cheryl or I, we can always use help in putting on this event!
Signups are getting limited, only 27 slots remain. Sign up here.
Rosie