Post H.U.R.T. 100 Annual Potluck (and short shuffle) 1-25-14
Aloha Athletes,
Congrats to all those who toed the line to run/volunteer/pace or help in any way at the H.U.R.T. 100 this year! This Saturday we'll be doing our annual recovery run/shuffle/walk whatever you decide to make it. Please come out and share your stories and enjoy some good times with friends.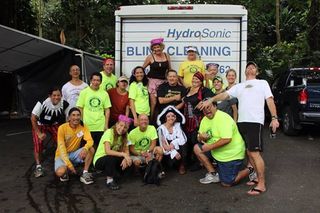 Meet at the Ho'omaluhia Gardens in Kaneohe (map) outside the garden at the gate at 7am. Please make sure to stay quiet as this is a residential area. Round trip will probably take an hour or so to do an out and back in the Garden (~5-miles). Those wanting a bit more can go to the Pali Lookout and back, around 9 miles.
The garden opens at 9:00 for cars and we typically potluck all the way in at the last parking/picnic area starting between 9:30 – 10.
Aloha,
Rosie