Saturday November 30th: No official training
Aloha Athletes,
Happy (almost) Thanksgiving to everyone! I hope everyone has exciting plans to eat lots of turkey and spend time with good friends and family.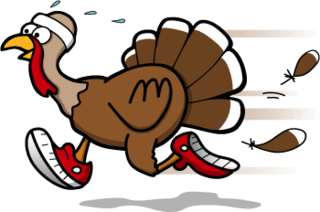 I haven't come across any folks who are running on Saturday at 6, so I'm going to leave it open this weekend. If you'd like some company or want to meet at Tantalus, or anywhere, please post here. Great news, the Moleka portion of the trail that was damaged has been fixed since Nov 21st so you can resume your trek loops. Big thanks to Na Ala Hele for their uber fast response.
Special thanks to Marian for leading last weeks hike, it looked like a great time.
Aloha,
Rosie