Aloha Athletes,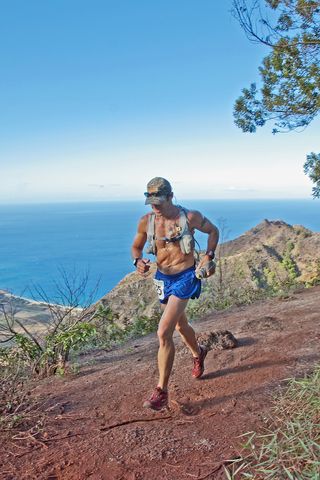 A few of us were able to attend the service for Matt Leathers today. It was a humbling experience for me as a civilian to be in the company of these men and women who serve our country so unselfishly. Matt's family and children were in attendance as well and it was clear that respect was flowing both ways. While I only knew Matt as a HURT runner, it was clear that he was so much more to his family and Navy team members. 
If you would like to honor Matt, there is an opportunity through something called Joggin' for Frogmen. Click this link to learn more: http://www.crowdrise.com/jogginforfrogmen
We encourage you to donate to this cause. At some point in the future we will honor Matt in our own HURT way. More details will come of that later. Again, I want to thank Robert Smith for capturing Matt out on the trails like he has so many of us. These photos and more were all shared with his personal and Navy family. 
Na Koa Ke Kai – Warriors from the Sea
Aloha, Bob