Register Now for July 2012 Neighbor Island 50Mile Ultrarun!
The annual TriLanai 3Hills 50Mile Bike Ride has added an ultrarun option – this is your chance to participate in the inaugural running of a new Hawaii ultrarun course, and will be the first official ultrarunning event to be offered on the beautiful island of Lana'i. This road run is being added to an established bike event, so you can count on solid organization, reputable sponsors, and great fun! Check out TriLanai's website for course map:
Register now (on active.com) for an exciting addition to your 2012 race schedule, and support our neighbor island of Lana'i, using this link:
http://www.active.com/running/hulopoe-beach-park-hi/trilanai-3hills—50-mi-road-bike-ride-or-ultramarathon-2012
JanM & I got to preview all 3 legs of the course last week and it was GORGEOUS! and tough. Amazing way to see much of the island and run a challenging course at the same time. There are several different accomodation options on the island (see TriLanai's website for island information) & I will be coordinating group accomodations if people are interested. I highly recommend to plan adding a running of the Munro Trail to your trip!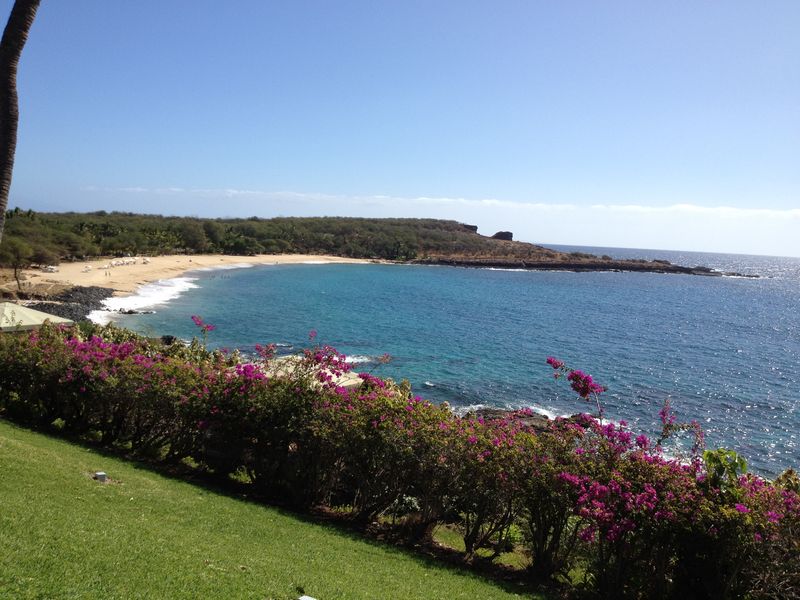 (Manele Bay/Hulopoe Beach – event start/finish)
Hope to see you there!!
JulieT